Matt Fanelli Senior Manager for Strategy at Skyward
One of the most staggering statistics that the Federal Aviation Administration revealed at a recent UAS Symposium was that businesses submit more than 3,000 Part 107 waiver requests per week. So it's no wonder that it can take up to 90 days for requesters to get response—the backlog now numbers in the tens of thousands.
Since August 2016, the FAA has granted nearly 700 Part 107 waivers for operations such as night flights and overflying people. As of January, the agency has granted 1,433 authorizations to operate in controlled airspace, with nearly 2,000 requests in the queue.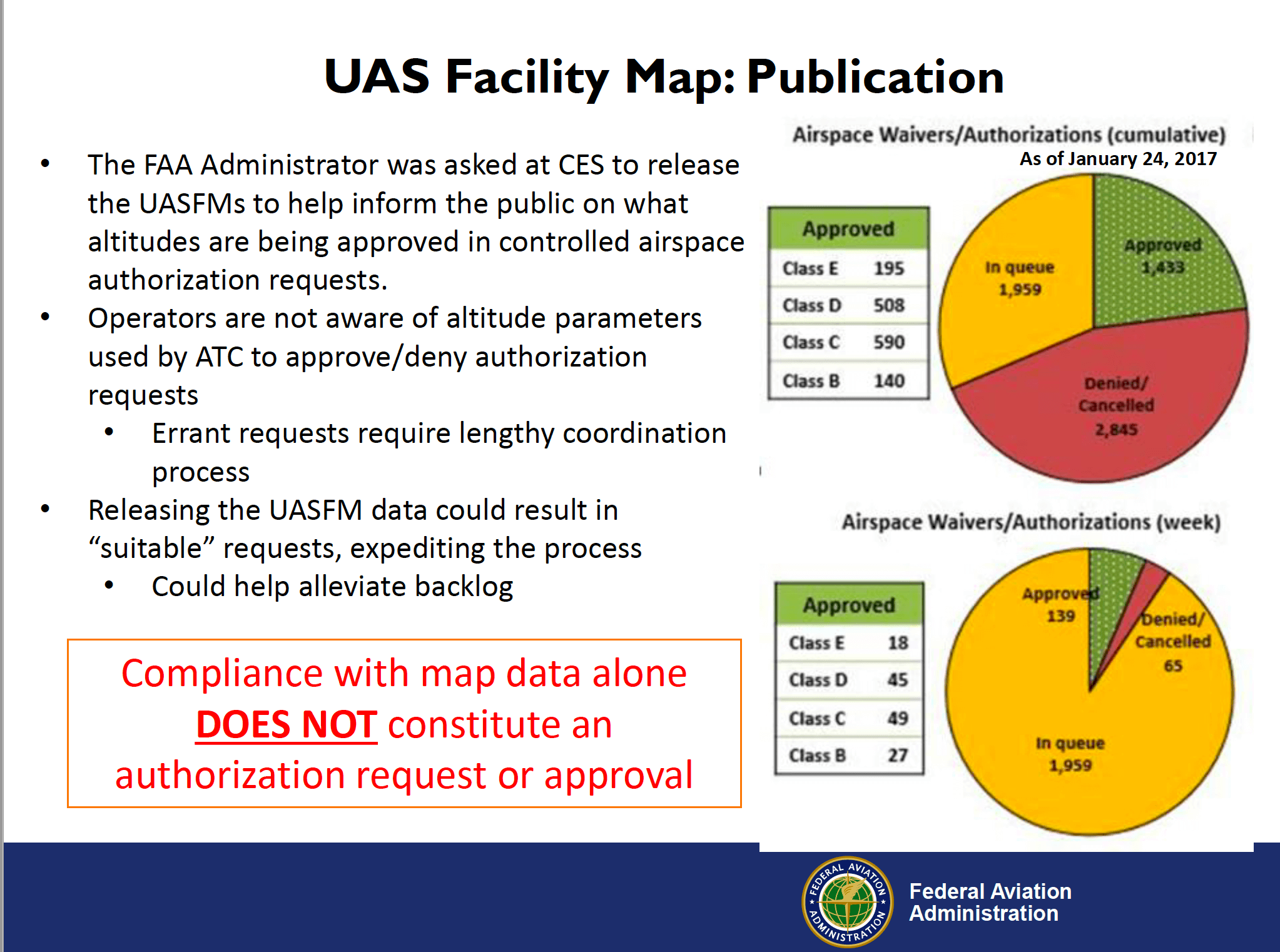 Last fall, the FAA announced a request for information about a system to improve this broken application process. After selecting 12 companies (including Skyward) to participate in a working group, the FAA created the Low Altitude Authorization and Notification Capability (LAANC) program.
LAANC will allow operations in controlled airspace through preselected airspace volumes that currently require waivers. In its final form, LAANC will allow an operator to plan a flight, submit that flight plan to the FAA, and receive automatic approval if the flight plan remains within the preselected airspace volumes. The FAA expects this automatic approval system to be live by the end of the year, but it's possible operators won't have to wait until then to take advantage of the new system.
On April 27, the FAA released some 200 new maps around airports throughout the United States. As you can see below, these maps show parts of the airspace that have required airspace authorization and local air traffic control coordination. For example, the highlighted square in Moscow, ID previously would have required a waiver for the Pullman, WA airport (PUW). As of today, however, the local air traffic control have indicated that manned flights never go below that 200ft AGL ceiling.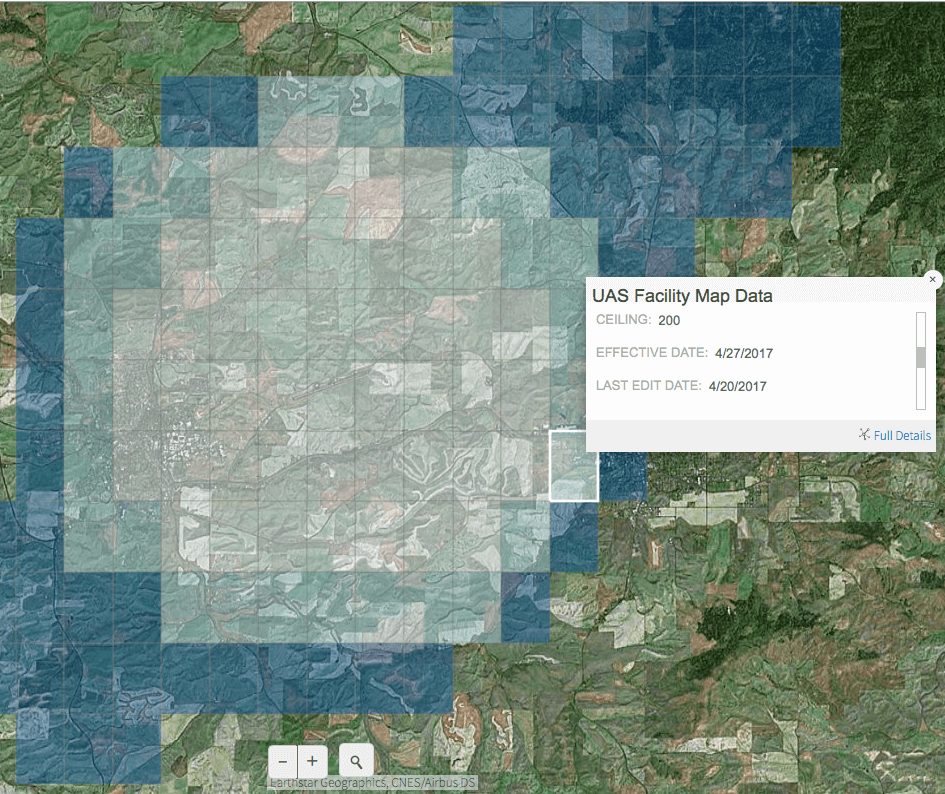 This means that soon, an unmanned aerial system will be able to fly up to the 200-foot ceiling without being required to apply for airspace authorization or coordinating with the local ATC. These additional airspace volumes will eventually be the basis for the automatic electronic approval system for LAANC, but at the risk of burying the lede, it may provide value to operators today.
The FAA hopes that operators use these new maps when applying for airspace authorization. By requesting a waiver for airspace that the local ATC has already designated as outside their regularly used manned aviation flight paths, a commercial operator may get her application granted more quickly. Also, be sure to consult this article by Skyward's chief pilot, Tariq Rashid, on submitting waiver requests that are more likely to be approved.
The system looks to be our first step forward as an industry to a true UTM system. Intrepid pioneers can leverage these new maps to take advantage of the LAANC program before the full system is published.