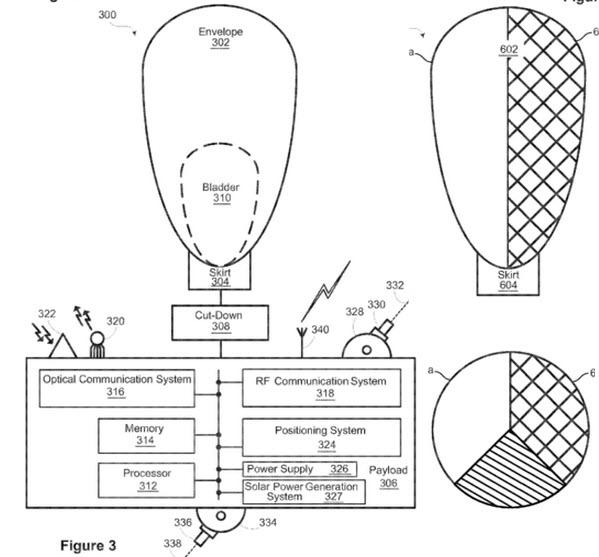 By Jason Sheppard
Google (NASDAQ:GOOGL) aims to send internet access to Earth through satellites with balloons in a ring somewhere in the sky as reported by Wall Street this Wednesday. The internet giant states it will help deliver better internet service without the normal disturbances this way.
The head of Google X (NASDAQ:GOOGL), Astro Teller, reported that the balloons float around at about twice the altitude of commercial aircrafts. He said that they have made an effort in aiding Google (NASDAQ:GOOGL) to connect everyone around the globe to the internet this way. Google (NASDAQ:GOOGL) can gain a significant amount of revenue with this plan as stated by Astro Teller at the MIT Technology Conference.
Google (NASDAQ:GOOGL) aims at uninterrupted internet service as it has had over two million testing hours and received data via the antennas of the balloons incorporated with 22 megabits every second. Teller has stated to the Wall Street that the company's project has chances at reporting a profit.
Google (NASDAQ:GOOGL) has Raven Aerostar (NASDAQ:RAVN) working side by side in this project. The company is using Raven Aerostar's (NASDAQ:RAVN) balloons with their high altitude that will help them reduce disturbances in internet usage. The balloon company states that the work they have put into this will definitely change lives worldwide as it will help people have better connectivity with each other.
The balloons have a long duration and good performance which will in turn help the internet giant excel. Raven Aerostar (NASDAQ:RAVN) began its mission in 2012 to design balloons as per Google's (NASDAQ:GOOGL) requirements. The company said that it has revolutionized platforms as well as mission capabilities by aiding Google (NASDAQ:GOOGL) in this project.
The balloons utilize wind patterns, balloon design and payload technology in helping Google (NASDAQ:GOOGL) make a desired way for them to be tracked. All the balloons have Raven Aerostar (NASDAQ:RAVN) Recovery Parachute with them and are pressurized day and night within operations. This helps them become more stable in altitude while floating.
Each balloon is made out of special thin material for better floating. The material is also manufactured by Raven's (NASDAQ:RAVN) Engineered Films Division and they are loaded with equipment for research with high-speed internet services no matter where the place or what the conditions. Google X's (NASDAQ:GOOGL) research team has equipped GPS services to the equipment in order to monitor them from down below. They plan where to land the balloons and when to land them. They are found by field personnel later on by using coordinates.
It came to attention that Nick Kohli, a team member of the project used the equipment to cross the waters of New Zealand in a minute fishing vessel. Her journey lasted two days after the balloons were collected somewhere on land. Retrieval operations are highly important with such expensive equipment on the loose. The researchers working on the project along with Google (NASDAQ:GOOGL) have to work hard in retrieving these balloons with all the extra cost put into them. Operations are tough for the team but gains that can be reaped will be high in the long run.
http://www.wallstreet.org/2014/09/google-x-nasdaqgoogl-making-progress-with-raven-aerostar-nasdaqravn-on-project-loon/144571.html