LONDON, UNITED KINGDOM – The engineering solutions provider Costain has partnered with SenSat, a UK-based digital surveying company, to integrate drone-based 3D site modelling into Costain's highway construction projects across the UK.
According to a statement released by SenSat: "The move is designed to enhance manual methods of data collection by utilizing the latest in professional drone technology to deliver high-resolution 3D models for engineers and site teams."
Costain's analysis, based on work that SenSat had already completed for them, showed the drone-based solution had enabled data capture to be completed 400% faster, delivered a 36% reduction in data capture costs, and saved over 186kg of CO2. Because remotely piloted aircraft can cover larger areas in a shorter time frame compared to traditional methods, overall project risk was also reduced, as staff no longer needed to work in potentially hazardous areas.
In SenSat's statement released today, Costain's Aerial Solutions Manager, Peter Slater, commented: "By partnering with innovative technology firms such as SenSat Geo, we are able to run our construction sites safer and more efficiently. The diverse capability these systems offer have shown the way forward, we are now looking at the realistic prospect of mass implementation across a variety of industries over the next few years. With the substantial cost and efficiency savings offered by a drone-based site modelling scheme, it is clear that this technology is becoming increasingly important for delivering projects on time and in budget."
SenSat uses pre-programmed remotely piloted aircraft, which from the company's photos looks like it's based on the Sensefly Ebee RPA platform, for its aerial surveys. The photogrammetry data generated by their system is then used by the company to create photorealistic, geo-located 3D models of entire project areas. These 3D models can then be integrated with existing data to create a single program model.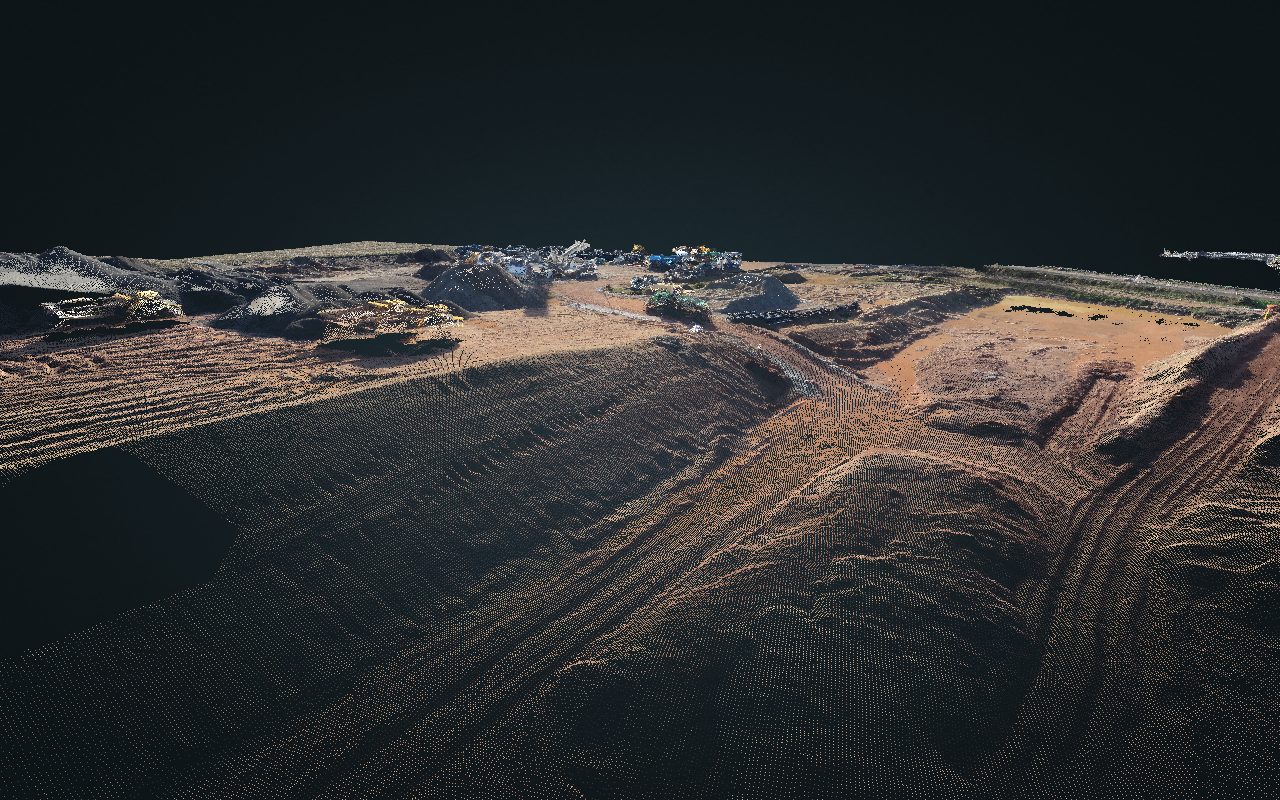 "Having a digital copy of the world around us is incredibly useful. It allows us to measure quicker, calculate more accurately and plan in ways that were simply not possible even two years ago. This partnership with Costain represents a strong endorsement of our capabilities and reflects SenSat's efforts to provide a breadth of digital geospatial services to our growing customer base," said SenSat's CEO James Dean in the company's statement.
At the 20th Annual Construction News Awards earlier this month, SenSat alongside Costain received the "Company Innovation of Year" award and according to a previous statement released by SenSat:
"The award recognizes critical work done in the highways sector using SenSat Geo's autonomous drones to digitize large swathes of road construction projects."
author: well done to the SenSat team on the award and new partnership