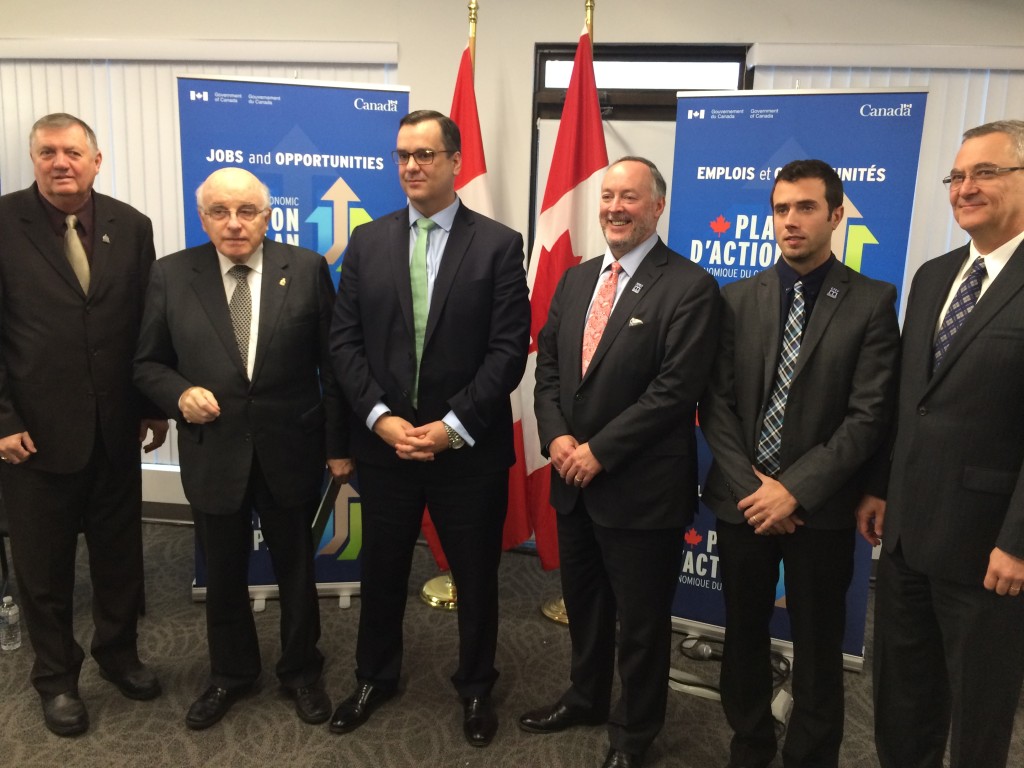 The Hon James Moore, Minster of Industry Canada, officially opened ING Robotic Aviation's new Ottawa Facility today.  ING Robotic Aviation is Canada's leader in robotic aircraft solutions. From its start in the military sector, the company is developing technology, creating high-tech jobs, and exports because of its clear focus on the emerging opportunities for the provision of new services and products in the commercial sector globally.
The new space repurposes traditional suburban commercial facilities to produce a creative, integrated working environment which combines sales, marketing, operations production and R&D into a cohesive whole that can both inform and respond to customer requirements.
"We are excited to officially open our new facility in Ottawa," states ING Robotic Aviation's CEO, Ian Glenn. "This gives a focal point for our production and operations as well as a home for the back room functions.  What it represents is the further development of a home-grown high-tech company that is already developing technology, creating jobs and exporting products.  This is another step in our move into the commercial market."
The Hon James Moore, the Minister of Industry, officially opened the new 4,000 square feet office space today. Industry Canada, through The National Research Council of Canada Industrial Research Assistance Program (NRC-IRAP) provides significant support for the development of ING Robotic Aviation's robotic aircraft systems.
"Our Government's top priority is creating jobs and opportunities in our communities. That's why we have steadily increased direct support for research and development to help Canadian companies commercialize their innovative product throughout the planet." stated Hon James Moore.
Today, ING Robotic Aviation provides products and services for rapid, robust aerial mapping, inspections, and monitoring. The company continues to get the right information, into the right hands, at the right time, while also discovering whole new uses for robotic aviation. The company and the sector is at the leading edge of development of new high-tech jobs and exports, as well as providing highly effective services to Canadian industry.