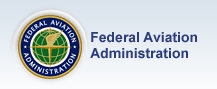 If you have an opinion on the future commercial use of small unmanned aircraft in the USA you can make your point on the 12th of December.
It should be noted that the committee has not made this process widely known to the small unmanned aircraft community.
Notice of Opportunity To Participate
DEPARTMENT OF TRANSPORTATION
Federal Aviation Administration
Aviation Rule-making Advisory Committee; Meeting
AGENCY: Federal Aviation
ACTION: Notice of Aviation Rule-making: Unmanned Aircraft (Drones)
The public must arrange by December 12, 2013 to present oral statements at the meeting. The public may present written statements to the Aviation Rule-making Advisory Committee by providing 25 copies to the Designated Federal Officer.
You can participate by telephone I wonder how many folks will:-
For persons participating by
telephone, please contact the person
listed in the 'FOR FURTHER INFORMATION
CONTACT' section by email or phone for the teleconference call-in number and passcode. Callers outside the Washington metropolitan area are responsible for paying long-distance charges.
FOR FURTHER INFORMATION CONTACT:
Renee Butner, Federal Aviation
Administration, 800 Independence
Avenue SW., Washington, DC 20591,
telephone (202) 267–5093; fax (202)
267–5075; email [email protected].
Informed citizens are truly the strength of a democracy. Please join us and share your voice!