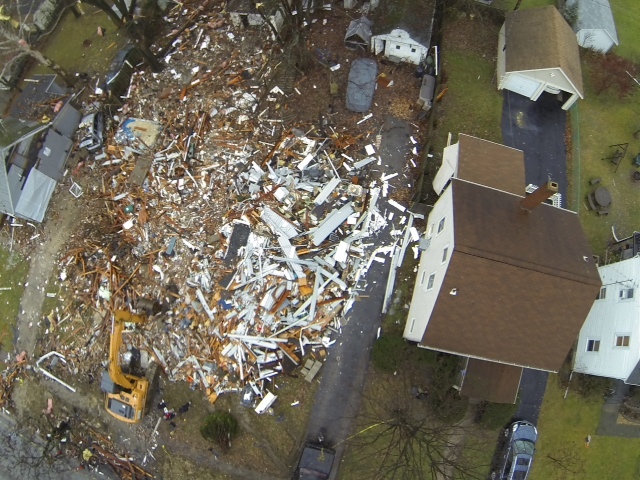 ELYRIA, Ohio – A vacant house explosion rocked an Elyria neighborhood late Friday evening damaging several homes.
Elyria Fire and Police tell NewsChannel5 that the explosion was felt from miles away in neighboring cities.
According to Elyria's Fire Chief, the explosion happened around 9:45 p.m. on Columbia Avenue at a vacant home. Officials believe a natural gas leak is to blame for the blast, which according to one witness, literally blew the roof straight up into the air.
An employee of Dronewerx LLC. in Elyria provided NewsChannel5 with an aerial photo of the aftermath, which was taken by a drone camera.
Several neighboring homes were damaged and at least three people were injured in the blast.
The gas has since been shut off.
NewsChannel5 will have continuous updates throughout the day, check back for the latest details.
http://www.newsnet5.com/news/local-news/oh-lorain/several-cities-rocked-by-house-explosion