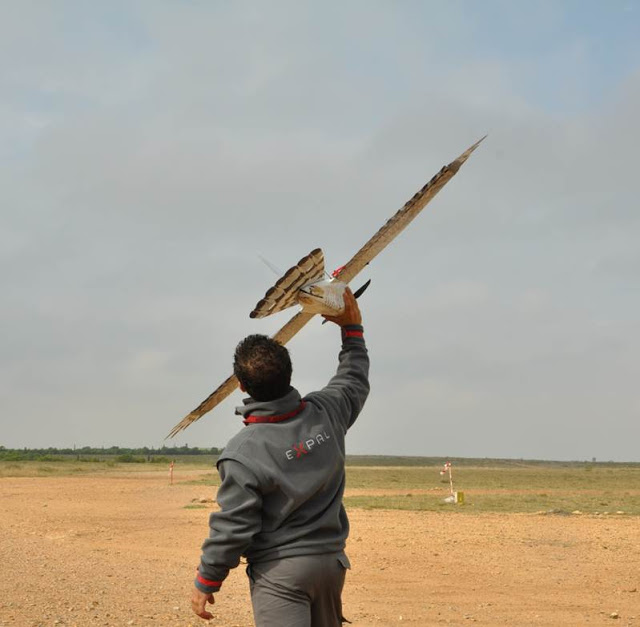 SHEPHERD-MIL, a UAV with different applications for intelligence, surveillance, target acquisition and reconnaissance missions will be featured along with other products and systems at the exhibition.
EXPAL will participate in HOMSEC 2013, displaying some of its most innovative solutions in the security area. Among other products,
SHEPHERD-MIL, an UAV which looks like a native bird with the same flight performance, will be featured. This UAV is characterized by the glide-ratio and noiseless motor that make it invisible, silent and unobtrusive in sensitive missions. SHEPHERD-MIL was initially developed as a bird strike avoidance system, and currently is used in situations where the safety and protection are key.
SHEPHERD-MIL is equipped with cameras and geolocation software. The system is especially suitable for border surveillance missions, firefighting, and anti-drug trafficking operations amongst others. Furthermore, EXPAL has adapted and integrated the SHEPHERD-MIL into its Fire Support System (TECHFIRE), transforming the SHEPHERD-MIL into a specific version, Unmanned Forward Observer (UFO-UAV) that functions as a complement for the forward observer.
EXPAL – www.expal.biz