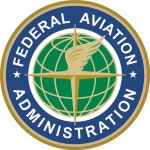 The Federal Aviation Administration (FAA) has bumped back its timeline for a much-anticipated rule on integrating unmanned aerial vehicles (UAVs) into the U.S. national airspace system according to HAI.
A proposed rule should go to the Office of Management and Budget — one of the final steps in the rulemaking process — by July 1, according to a new Department of Transportation report on significant rules. That July target is nearly four months later than was estimated in a report issued last month. DOT said that "unanticipated issues requiring further analysis" caused the delay. Under the agency's newest timeline, the rule would be published in the Federal Register on Oct. 17.
The FAA, which will begin to license UAVs for commercial use in 2015, forecasts that 30,000 will fly American skies within the next 20 years.
http://www.rotor.com/Publications/RotorNews/tabid/843/articleType/ArticleView/articleId/2357/FAA-Delays-UAV-Rule.aspx