Small Unmanned Aerial Systems are fast being adopted for civilian research and survey roles around the world. Keeping a track on legislation and product developments sUAS news aims to be the news source for smaller UAV's
To be able to write for sUAS News you will have flown or created UAS or have been part of the regulatory development of unmanned aircraft systems.
Gary Mortimer
Gary Mortimer has been a commercial balloon pilot for 23 years and also flies full size helicopters. Prior to that he made tea and coffee in air traffic control towers across the UK as a member of the  Royal Air Force.
His goal for sUAS News
"Its clear that the small unmanned systems market is poised for a rapid expansion. Putting as many of the press releases and rumours in one place was the reason I created sUAS News in 2008. Now that more systems are flying and people are gaining operational experience, facts not fiction need to exposed. Its a snake oil filled market"
Gary has been a judge in the DIYdrones Time Trust Trial (T3) competition since its inception.
LinkedIn         email gary@suasnews.com
Patrick Egan Editor in Field Americas Desk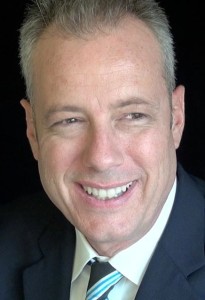 Patrick Egan is the editor of the Americas Desk at sUAS News and host and Executive Producer of the sUAS News Podcast Series and Drone TV.
Experience in the field includes assignments with the U.S. Army Space and Missile Defense Command Battle Lab investigating solutions on future warfare research projects. Instructor for LTA (Lighter Than Air) ISR systems deployment teams for a OSD, U.S. Special Operations Command, Special Surveillance Project. Built and operated commercial RPA prior to 2007 FAA policy clarification.
On the airspace integration side, he serves as director of special programs for the RCAPA (Remote Control Aerial Photography Association), on the ICC (International Coordination Council) which inputs to the EUROCAE wg-73, and the President of the Silicon Valley Chapter of AUVSI (Association for Unmanned Vehicle Systems International). Past collaborations within the framework of the standards groups; ASTM F-38 and RTCA SC-203 (lightly regulated sub-group), and was also a full member of the Federal Aviation Administration's Small Unmanned Aircraft Systems Aviation Rulemaking committee (Order 1110.150)–
LinkedIn       email patrick@suasnews.com
Gene Robinson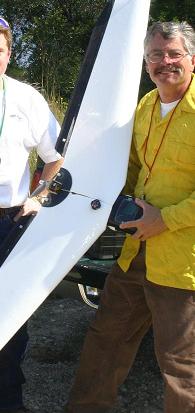 Podcast co host and RPAS search and rescue expert Gene Robinson has been a proponent of the flying wing for SAR ops for many years. Since 2005, Gene has utilized small UAS to assist Texas EquuSearch in searches from California, to New York. visiting 29 states in the union.  He also conducted UAS operations in Jamaica, Mexico, and Africa and has assisted SAR teams in recovering victims lost for lengthy periods.  The use of UAS technology has been credited with the recovery of 10 victims, assisted law enforcement in evidenciary searches, and performed forward wild land fire observations.
Should you meet Gene at a show or search ask him about the llamas.
gene@suasnews.com
Emil Orzea Europe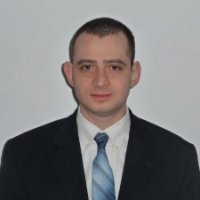 Emil is sUAS News man in Europe, reporting from his base in France. Emil heads up Advertising Sales Europe and our Europe centric social media properties.
LinkedIn email emil@suasnews.com 
Chris Anderson
Chris is the CEO of 3D Robotics and founder of DIY Drones. From 2001 through 2012 he was the Editor in Chief of Wired Magazine. Before Wired he was with The Economist for seven years in London, Hong Kong and New York in various positions, ranging from Technology Editor to US Business Editor.
He is the author of the New York Times bestselling books The Long Tail and Free as well as the new Makers: The New Industrial Revolution.  In 2007 he was named in "Time 100," the news magazine's list of the 100 most influential men and women in the world.
He founded GeekDad, BookTour, a few other companies now lost in the mists of time.
His background is in science, starting with studying physics and doing research at Los Alamos and culminating in six years at the two leading scientific journals, Nature (where he met his wife) and Science.
Chris lives in Berkeley, California with his wife and five children.
Tiaan Roux Africa Desk
Tiaan has been a qualified South African fixed wing commercial pilot since 2005. Since then he has accrued 2100+ flying hours in a variety of disciplines, from low level survey flying and security operations to bush flying and island hopping. He has also successfully completed the Airline Transport Pilot License exams as well as an ICAO Safety Management Systems course and is a former Aviation Safety & Quality Assurance Manager. He currently flies Cessna Caravans in South Africa & Mozambique around various bush and island lodges.
"My interest in UAS began in 2006 in the Masai Mara, Kenya where I met Gary. I have always loved computers, maps, aerial photos and any kind of flying thing so the UAS addiction quickly took hold. Since then my interest in these technologies has grown from just an interest to building and flying small UAS as well as getting involved with sUAS News. It hasn't stopped growing there though, many exciting projects are in progress and still to come.
I believe that small UAS are the way forward for, well, everything. In the short term in Africa I believe that the fauna and flora conservation communities stand to gain the most out of these technologies."
LinkedIn       email tiaan@suasnews.com
Matthew Schroyer Drone Journalism
A drone and data journalist based in Urbana, Illinois, USA who develops drone technology and small unmanned aerial systems for use in investigative reporting. He's also the founder of DroneJournalism.org, and writes about drones, data and journalism at MentalMunition.com.
Since changing career paths in college from engineering to journalism, he's written for newspapers, alternative newsweeklies and news websites, and holds a master's in journalism from the University of Illinois Urbana-Champaign, where he taught journalism. He continues to work at the university as part of a National Science Foundation (NSF) grant to improve STEM (Science, Technology, Engineering and Mathematics) education.
At the grant, he heads the "Drones for Schools" program, a project-based learning initiative where high school students learn STEM concepts and practice engineering design as they build and operate their own unmanned aerial vehicles for photomapping missions.
Nick Peppas Australasia
Nick joins us from the future, well in terms of the time. Nick has extensive UAS flight experience and is a director of CooeeUAS  an Adelaide based business that specialises in the development and integration of autonomous systems and custom UAS solutions for defence, commercial, educational, and government agencies.
LinkedIn email: NickPeppas@suasnews.com
Brett Whalin Training
I have always been into aviation. As a kid, I loved the songs about the Red Baron vs. Snoopy. I built model planes, and usually asked for an F-16 for Christmas (for some reason Santa never brought that). When I was in 5th grade, I received my first computer flight simulator. My dad and I flew missions over the skies of Europe for hours at a time. In 7th grade, I took a field trip to the local Air Force base and was able to try the B-1 Lancer bomber simulator. I was the only one of my class that tried to actually fly it, instead of crash it into something. I even beat the local commander at naming his own model airplanes.
In high school, my veered slightly off the aviation course and started focusing on computers. I loved making websites and coding. Still, I did not forget aviation all-together. When it came to picking colleges, I searched hard for one that I could afford with aviation, otherwise I would do computers. I almost didn't find any, but luckily found the University of North Dakota, just by chance. Not only was it close, but supposedly it was the best aviation school there was. In the end, aviation won out, and I did go to UND.
I started out in commercial aviation. Aviation was just as fun as I thought it would be, but I could also tell that in some aspects, its glamour would wear off quick, and I would start thinking of those aspects as just "doing the job". I also regretted letting my computer skills get dusty.
My 2nd semester of that first year however, I was riding the bus to the airport when I heard a fellow student talk about how a group of his friends were petitioning to have an unmanned systems degree. THIS seemed like it was MADE for me. Computers, PLUS aviation. Win-win. I followed the progress of this petition, and watched it morph into a teacher supported thing as well. Soon it was up for a vote and making of theoretical classes. I made sure to get constant updates from everyone I could, including my advisor.
When it finally was created, at least for testing for viability, I signed up for their first introduction class in my 2nd year at UND. I avidly asked the main professor, Professor Ben Trapnell, almost every day, how things were progressing for the future classes of the major. I was very into the work that was assigned, and applied for observer positions out at the base. Soon, I was also helping Professor Allen Frazier as an observer and sensor operator for his experiments with UAS for the surrounding police departments. Our first testing area of his new DraganFlyer was in the gymnasium of the fitness center, where there would be no conflicts with airspace (though conflicts with air conditioning ducts did present challenges).
In May of 2011, I was the first of 5 graduates to graduate with the University's major in UAS. I had taken classes on various ground systems, aircraft systems for UAS, remote sensing, and, of course, operations with UAS. The platform we had used was ScanEagle, and for training used the Software-In-the-Loop simulator. For practice, we had standalone simulators as well, which I used 3 hours a day before my actual flights, just to keep in practice. Overall, these classes have given me a very thorough background in UAS, over a broad area within the field. One of my papers from school on using UAS for finding and eliminating bark beetles in the US National Forests has recently gotten much interest from the US Forest Service, and is presently in their HQ in Denver, being reviewed.
LinkedIn  Email brett@suasnews.com
A song for our weekly news update, Seven days in sUAS chosen by MrCellaneous from twitter land.
watch?v=UGx7f73j6oY (Feeder don't like embedding)
And another song, suggested by Pat Filbert. It speaks to the speed at which the FAA works.