A record number of entries passing the D1 stage, I think I will create another page when the D2 stage happens, otherwise things get forgotten. As I spot stuff I will add it here.
Well done everyone. Those that have been before must have quite an advantage.
Key dates are:
| | |
| --- | --- |
| | |
| Deliverable 1: Flight Safety Review | At the latest: 27 July 2011 at 5pm AEST |
| Deliverable 2: Flight Readiness Review | At the latest: 4 April 2012 at 5pm AEST (extended to 18 April 2012 at 5pm AEST) |
| Deliverable 3: Autonomous Flight Record | At the latest: 15 Aug 2012 at 5pm AEST |
| Final "Go/No-Go" Announcement of Teams | 22 Aug 2012 |
| Search and Rescue Challenge | 1 – 4 Oct 2012 |
The technical committee has now met and the organisers are pleased to announce that 53 teams received a Go decision for the Deliverable 1 documentation and proceed to the next stage of the Search and Rescue Challenge 2011-2012.
From Australia:
UAVS (QLD)
7 Aerospace (QLD)
TGIF (QLD)
Team RARG (QLD)
Team AWESOME (QLD)
Team RHINO (QLD)
CompassUAV (QLD)
Wild Hogs (QLD)
Privateers (QLD)
IntuInstinct (QLD)
IRUAV Team Electric (QLD)
Virtuality (QLD)
G.R.A.S.E (QLD)
QUT SRUAV (QLD)
Highview (QLD)
Monash UAS (VIC)
uavdev.com (VIC)
Flying Fox (VIC)
Phyction (VIC)
Latitude 38 UAV (VIC)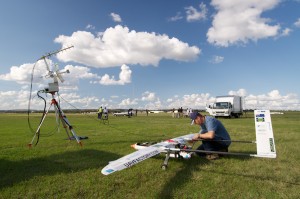 Melbourne UAV (VIC)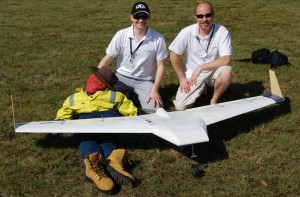 Exactly Infinite (VIC)
Team SAR (VIC)
TeamX- AARC (VIC)
Rescue Robotics (NSW)
Icycopter (NSW)
Team LOAF UAV (NSW)
Reddog Technology (NSW)
http://www.reddog.com.au/index.php/philanthropy/emerging-technology
USyd (NSW)
Hoye Robotics (NSW)
ANU-CVR (ACT)
CGSY (ACT)
CanberraUAV (ACT)
Bodgepro Aeronautics (WA)     (Love the name deserves to win)
Unmanned Rescue Systems (SA)
http://unmannedrescuesystems.blogspot.com/
Territory Search and Rescue (NT)
International:
Forward Robotics (Canada)
HED Alberta (Canada)
Penny Belle (Canada)

ABEQUAR Team (Brazil)
http://www.rcgroups.com/forums/showthread.php?t=1321849 TBC this one, its what I can find for now.
Team Skylight (Brazil)
AAVT-SARUS (USA)
http://www.youtube.com/user/AAVTvid
Buzz Bombers (USA)
Carabo (USA)
EagleEye (USA)
LAMINAR (USA)
Team Heath (USA)
DGX (Israel)
DHAKSHA (India)

Goto Rescue (Estonia)
http://gotorescue.com/
TUAH (Malaysia)

OpenUAS (Netherlands)

DLR Flying Robots (Germany)