Army Contracting Command – Redstone, in support of Program Executive Office Aviation's Uncrewed Aircraft System (UAS) Project Office (PO), published as Sources Sought/Request for Information on SAM.gov and other outlets to receive input from industry on the availability of low-cost, non-developmental or commercial uncrewed aircraft systems to support unit training and operations.
The Sources Sought/RFI asks interested vendors to self-qualify against the desired capabilities for the UAS including day/night visual capability (electro-optical and infrared), 30-minute flight time, and range of 1-5 kilometres with a desired system cost of less than $3,000 each. The UAS must be eligible for the Defense Innovation Unit (DIU) Blue List (2020 NDAA Sec 848 and 2023 NDAA Sec 817 compliant) or demonstrate a path to compliance.
The UAS PO will assess the responses to determine vendors most likely to fulfill a replicator initiative or future competition successfully and may invite those vendors to participate in a demonstration of their proposed capability.
The announcement is on the System for Award Management (SAM) website at https://sam.gov/opp/3a9ac53e616347b88de42e0deeb6e3ee/view or via the QR code below.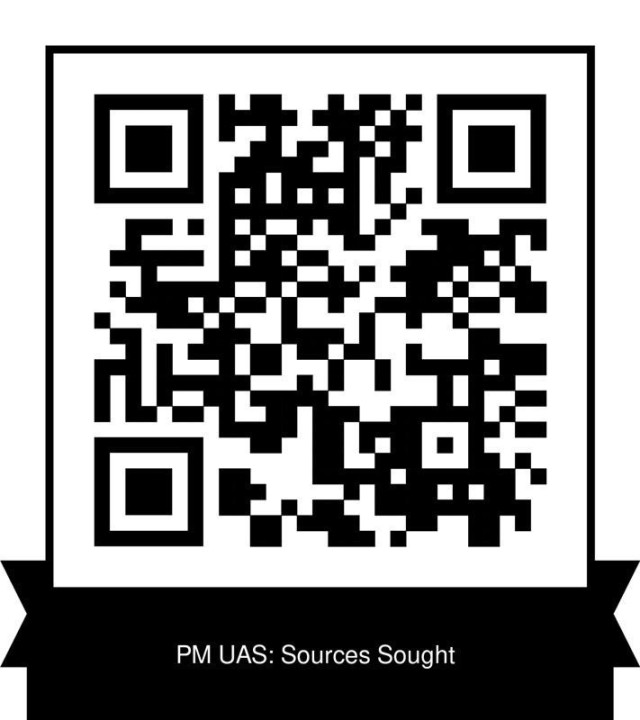 For more information about the contract process, please contact Army Contracting Command-Redstone Public Affairs at [email protected]. For questions about the Army's UAS program, PEO Aviation Public Affairs at [email protected].