It would seem a company in India has had a bit of an off with what is claimed in other places to have been a remarkably cheap Chinese agricultural drone. It had the crop spraying bits removed and a box for deliveries put in its place. The incident took place on Christmas Eve.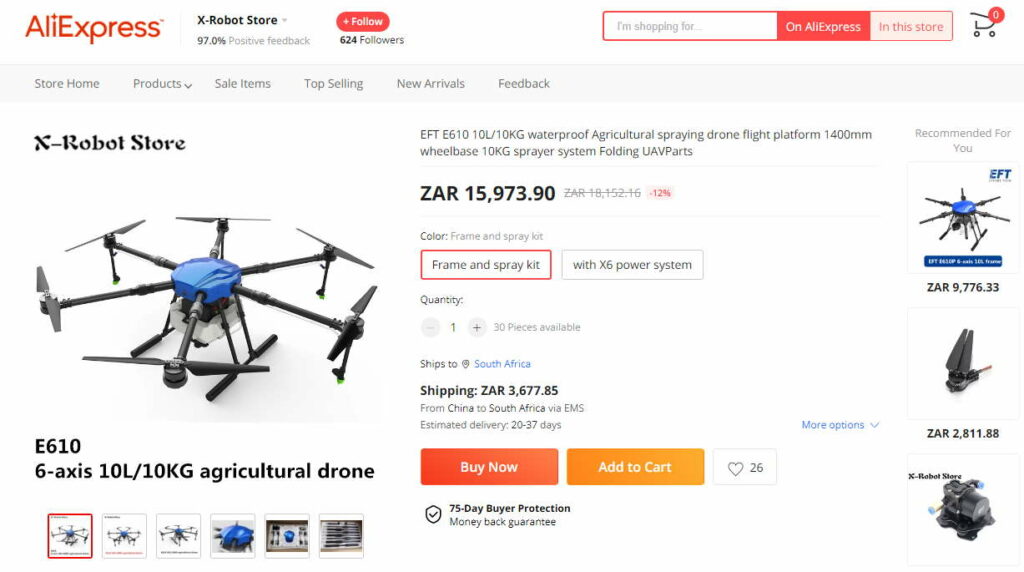 If you compare and contrast it does look likely.
Brilliant to crash by a fouling sign, full marks.
Let us unpack this a little. This may be a drone proudly proclaimed to be made in India, Business Insider India tells us that the program has been successful since the ban on overseas drones came in. Plainly it's not made in India and one has to wonder what scrutiny it has been subjected to.
According to the police, all was good.
"It was carrying a box filled with vials of blood. There was no other object. The pharma company has all the papers and required licences for the drones. They use drones to supply medicines or carry samples at times"
Is it fit for the task? Well, it does have more than four motors so should be able to cope if there was a single engine failure.
I am looking forward to reading a full and frank incident report that properly highlights the failings of this flight.
Let us hope it's not all been swept up and chucked in a skip.
The entire world is looking for repeatable success in the drone delivery space and internationally I don't think I need more than two hands to count the folks really getting the job done.