First, let's quickly park a couple of things.
The best drone of this decade, I think there can only be one choice, 2013's DJI Phantom. It was the airframe that fired the imagination of many folks and bought them into the business. 
It's genius in my opinion laid in a tidy design, curves not angles and no loose wires and bits. 
Personally, I am more of a fixed-wing type and for me, the MakeFlyEasy Believer is an almost perfect platform for commercial mapping. 
Offering the correct balance between endurance, payload and transport breakdown. You can basically do three or four times the distance of popular wings and fly with a better camera every flight. 
Right, that's those two things out of the way.
Obviously, I will keep an eye on DJI in the 2020s. But they are very much sat in a market of their own making.
Oh, another thing, or rather three.
There will be several big drone fails before 2030 arrives. All stuff currently touted as the next big wave by folks wanting to make some easy money.
Flying Cars, or Urban Air Mobility (UAM) and drone delivery to the home. Neither will make any financial sense.
Several UTMs will not make it out of 2022, most of them are BSware that rely on lobbying for bits and bobs that they want to monetize. They are burning through VC funding at an unsustainable rate that won't survive much more of a delay to remote ID.
All of this UTM airspace lobbying is having very intended consequences. Amazon is busy removing the freedoms of model aircraft fliers worldwide to make sure they have a clear airspace run to failure.
I am not sure the hobby will ever see the freedoms put back once they have been removed. 
Having said drone delivery will fail, three drone delivery airframes are the ones I am paying attention to.
They are operating in a niche that Amazon and Google don't want to play. 
Humanitarian and medical deliveries in hard to reach places. 
Because of the where they operate they are having to create robust systems that are field repairable. All of these companies have machines working right now in the space, not renderings, not just glossy promises on a website, actually working.
So in alphabetical order to be fair and I really don't have a favourite as they each bring unique skills.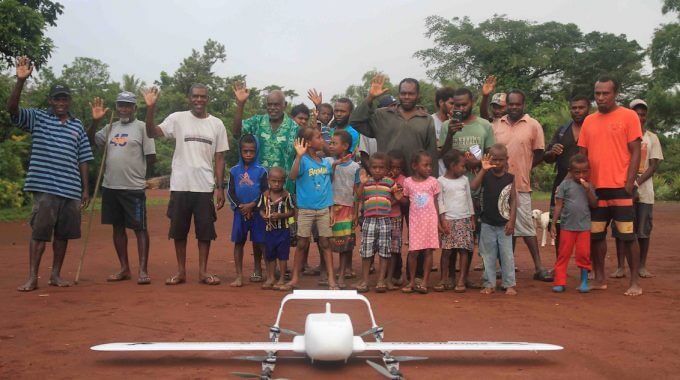 A largely 3D printed separate lift thrust platform from a company created by ex Australian Air Force pilots and tech types. They bring knowledge of the military cargo system and a common-sense reality-based mindset.
I hope they won't mind me saying it, it is a simple platform. Does what it says on the tin and exactly what you need in the bush. Much like the Hercules aircraft co-founder, Eric used to fly.
Flying for Unicef in Vanuatu and Gabi in the Congo they are answering a question they asked of themselves.
When we were asked whether we could transport chemotherapy medication in regional Australia, we answered yes; but then took the question a step further: how can we design a system to deliver essential medical supplies by air, safely, reliably, and cost-effectively, every day of the week?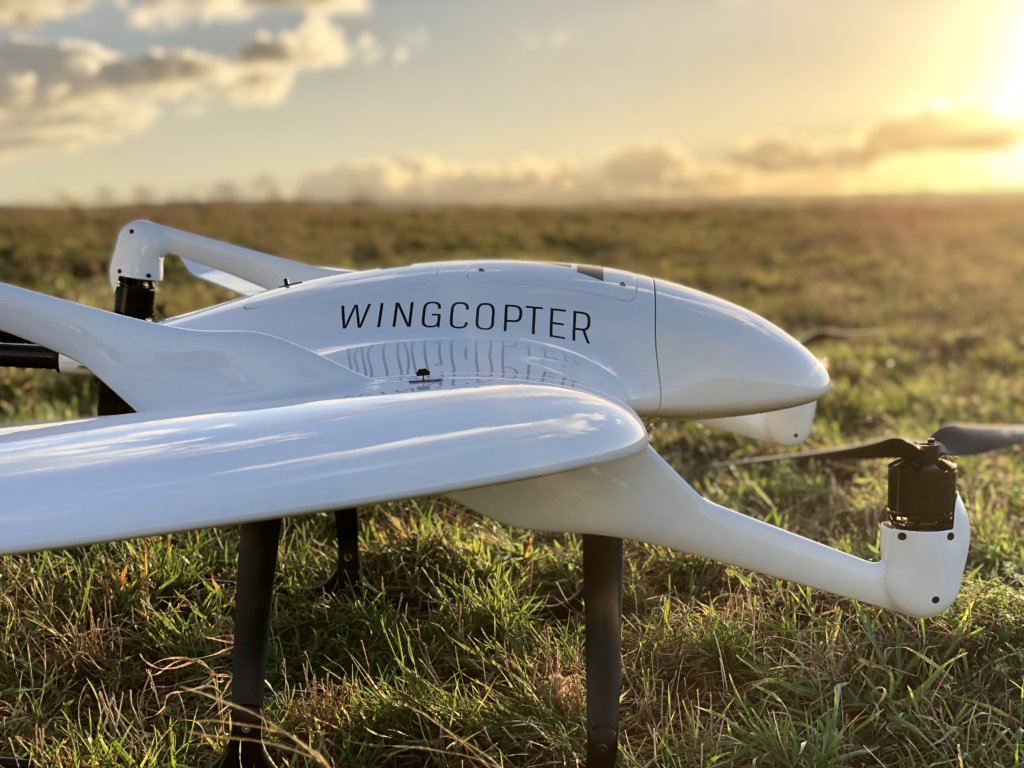 When Luke Bannister set a Guinness VTOL speed record with a Wingcopter it caught the drone industries eye. Then Wingcopter revealed their medical drone delivery trial in Tanzania with DHL and GIZ. They flew to Ukerewe Island on Lake Victoria. During the trials, the Wingcopter completed the 60 km flight from the mainland to the island in 40 minutes on average. A total of 2,200 km were flown and roughly 2,000 flight minutes recorded.
In another trial, Wingcopters have delivered insulin to an Irish island.
Look closely at the machine and you will see the rotors tilt for the transition. I have been lucky enough to put my hands on a Wingcopter and it is made of quality parts. With a great attention to detail.
I have often said I was no big fan of the Zipline concept, but I was utterly wrong. Once I started thinking more about it, owning the takeoff and landing is a great idea. So good in fact that they now deliver 65% of Rwanda's blood deliveries outside of Kigali and have recently rolled the service out in Ghana. On the books, India and announced by Bono recently, Indonesia.
Having started deliveries in 2016 Zipline are miles ahead of the crowd with real-world experience. To operate in the EU and USA, they will be able to show regulators years worth of safety data.
Well played Zipline!
I didn't just pick these companies because I have spoken to them, I sought them out and spoke to them because I was impressed with what I had seen.
There are going to people that claim UAM is a success because this size of delivery has been rolled into the term. I am more inclined to attach them to, micromobility or new mobility.
Any company that makes it onto the Drone and Sundry weekly hangout (21:00 GMT every Tuesday) impresses me for one reason or another.
I choose the header image of one of Sir Norman Fosters droneports because I do believe that they will become a thing in Africa in the 2020's
If you want to meet all of these companies doing their thing in the same place then head off to Rwanda in February for the African Drone Forum.