How will Uber Elevate and UAM fare when just rolling road robots are refused permission to party in New York?
FedEx took one of their Roxo SameDay Bots to an event in New York on Monday and authorities swiftly asked them to leave the sidewalk.
"You are hereby directed to immediately cease and desist operating your SameDay Bots on the streets and sidewalks in the City of New York," lawyers for the Dept. of Transportation wrote to FedEx, in a letter obtained by The Post.
"Failure to do so may result in the seizure of the property, notices of violation and/or the commencement of legal action."
The mayor was not impressed and I thought it was interesting he picked up the loss of jobs.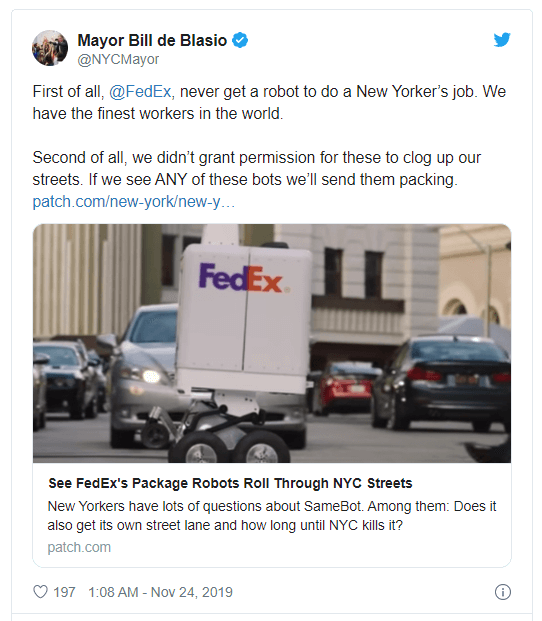 This seems to me to have been a real Silicon Valley move, don't ask for permission, just forgiveness.
This is the sort of thinking that underlies many portions of Urban Air Mobility (UAM) startups. It will be ok, regulations will get out of the way.
It's an old sore but most aviation rules were written in blood and are there for a reason.