Infrastructure inspection applications include bridges, dams, tunnels, buildings, utilities such as power lines, wind turbines, cell towers, and more. The inspection industry is on path to become a $15B+ industry by 2025. More and more new tech adopters are utilizing UAV for inspection as an alternative to conventional methods for increased efficiency and higher safety. Find out more below about how MAGNET Inspect can complete your inspection workflow.
MAGNET Inspect
MAGNET Inspect will work with models from virtually any UAV. When combined with Intel® Falcon™ 8+ Drone – Topcon® Edition and Topcon ContextCapture, powered by Bentley Systems, the software becomes part of an end-to-end UAV and data processing workflow for inspection of infrastructure assets.
Create inspection reports faster and locate the necessary photos from your UAV database with greater ease. Select inspection photos georeferenced directly in a 3D model, then annotate and create an excel report with your key findings. Bring annotation categories from project to project for efficient reporting on your projects.
The Ideal Inspection Workflow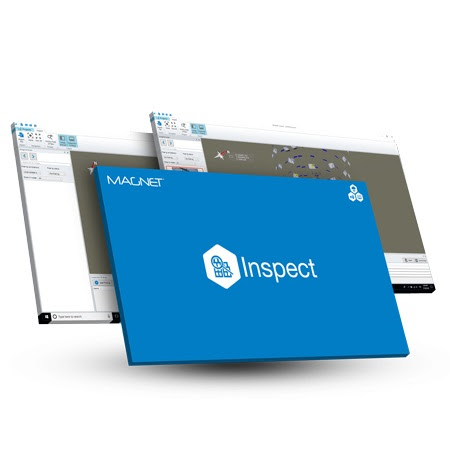 Features
Improves capability to navigate through large amounts of UAV photos
Navigate inspection photos georeferenced directly within the 3D model
Easily annotate full resolution photos and flag issues
Create a report with your key findings and re-use data templates across projects
End-to-end Topcon supported workflow from UAV hardware to data processing and report compilation
Fully compatable with Context Capture (images formats and 3mx model formats)