by Grant Jordan – CEO at SkySafe
Today marks two significant milestones for SkySafe – we have secured funding to help propel our mission and we will be delivering tools to U.S. special operations forces to stop weaponized drones.
We're excited to share that we have closed $11.5 million in Series A funding led by Andreessen Horowitz and are welcoming general partner Lars Dalgaard to our board. Lars brings incredible experience growing highly successful teams. He's been an amazing partner thus far and we're especially excited to have him join the team. We're also thrilled to have won a $1.5 million contract with the Department of Defense, providing mobile counter-UAS systems to Naval Special Warfare units for protection from this new drone threat. These investments will allow us to expand our team and deploy our systems to the field faster.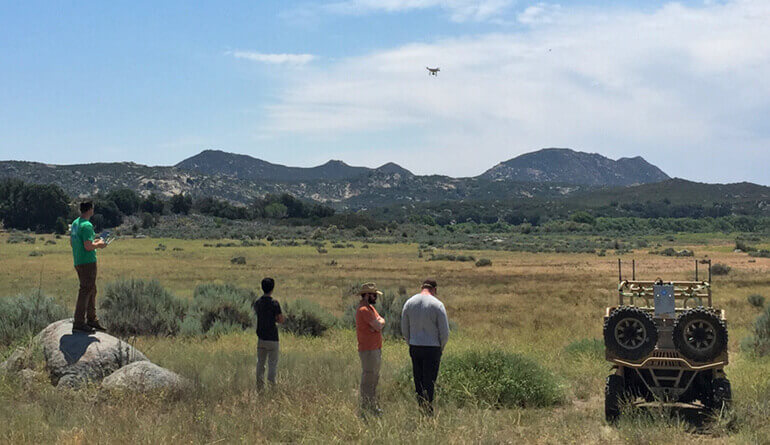 The use of weaponized drones by terrorist organizations has risen dramatically, but there is a lack of effective systems in place for soldiers to deploy in the field. At SkySafe, we are committed to addressing this threat and have a plan in place to do so – we are rolling out a series of demonstrations, tests, and exercises for DoD customers over the next year and plan to have systems in the field in 2018. This wouldn't be possible without the help of our invaluable partner, the Defense Innovation Unit Experimental (DIUx), whose dedication to accelerating commercial innovation for national defense has connected us with organizations like the Naval Special Warfare Command; organizations similarly devoted to getting solutions out to the warfighter quickly.
In addition, we're also continuing our long-term mission to provide enforcement tools that help to enable and grow the commercial drone industry. We believe in the potential for drones to improve quality of live and we're committed to protecting critical airspaces from malicious or reckless operators. This includes commercial customers like stadiums, airports, and prisons. As there is still regulatory uncertainty regarding who has the authority to take down drones that are endangering people in critical airspace, we are working closely with the FAA and other players in the industry to help define those regulations and understand what's needed to build the infrastructure to support commercial drones in the future.
Our team is passionate about solving these issues, and through partnerships with Andreessen Horowitz and the DoD, we are one step closer to improving the safety of our country and consumers.