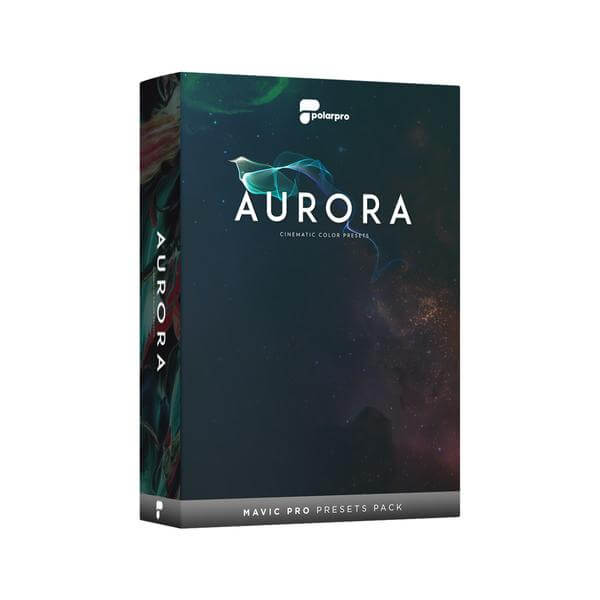 PolarPro, known for its drone accessories that help drone pilots capture the best cinematic footage possible, has just launched its first video editing tools with the brand new Aurora Cinematic Color Presets. These time-saving one-click presets streamline post production workflow and allow pilots to seamlessly color correct footage for differing drones for integration into a cinematic edit. Current presets have been optimized for the specific lens profiles of the Mavic Pro and Phantom Pro 4, and PolarPro is planning to expand on that library soon.
Developed specifically for shooting in D-log, the Aurora Cinematic Color Presets allow users to harness more dynamic range for the best quality playback from their raw footage. The Aurora bundle offers a diverse creative range of 12 Look Up Tables or "LUTs" to fit the mood and cinematic qualities of any video project.
With packages specifically optimised for the Mavic Pro and Phantom 4 Pro lens profiles (and more models to come in the near future), users can seamlessly blend footage shot on differing drones with a single click. Whether looking to streamline workflow or simply looking for some new inspiration,  pilots will find the Aurora Presets are compatible with most popular video edits programs including in numerous Adobe products, Apple's Final Cut X (LUT Utility or other plug-in required) and Davinci Resolve.
Aurora – Cinematic Color Presets – Mavic Pro Edition