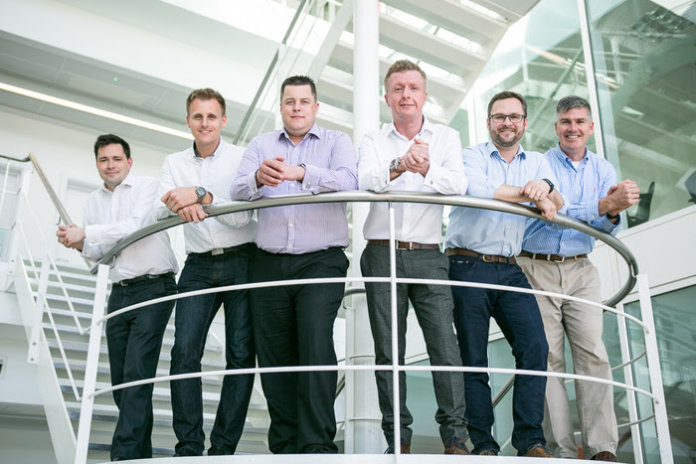 British-based expert drone consultant, Consortiq, is securing its global status as it announces the opening of its new office in America. Based in Annapolis, Maryland, this strategic move allows the company to neighbour Washington D.C, a central East Coast drone innovation hub. Sending its aerial expertise overseas, this new expansion enables it to work closely with the large client base it has already formed in the USA during its few years in operation, such as foremost television network, NBC as well as new and prospective customers in the surrounding East Coast territory.
The renowned drone training, consultancy and drone solution provider will be offering Part 107 tailored training alongside services adapted towards the needs of specific industries. With customised drone solutions available for media and emergency services applications, the esteemed drone company looks forward to leveraging the skills of prospective pilots and others working with drones in America, boosting businesses as well as the wider industry.
Paul Rigby, CEO at Consortiq expanded, "After working in the territory for many years, we're thrilled to announce our official American expansion and it marks the start of an exciting time for the company – as interest around drones has increased, so have the demands of our clients and the sector. This news is just one of the many exciting things we have planned in order to respond accordingly. In these early stages we will be focussing our efforts mainly in the East Coast of America, targeting the central area for technology and innovation however, we will quickly be looking to move further afield."
As a talented group of former military and civilian, rotary and fixed wing, manned and remote pilots and former air traffic controllers, the team understand the intricacies of operating in the national airspace system. The group selected for its American office is no different. Miriam Hinthorn, US Operations Manager, Martin Lachance, US Chief Instructor and Tim Brown, Course Instructor, will be representing Consortiq as it embarks on its latest global business venture.
Leading the US team is retired Major Bryan McKernan, newly appointed as US Director of Operations at Consortiq. With practical skills gained through 20 years of combat deployment in Afghanistan and Iraq acting as Rotary Wing Aviator, alongside his vast experience of working on policy in the Small Unmanned Aerial System (sUAS) world on Marine Corps Installations, retired Marine Corps officer who previously reported to The Pentagon, Bryan, possesses the perfect combination of theoretical knowledge and functional understanding of drones and aviation that Consortiq is renowned for.
Consortiq is the market leader at providing bespoke drone solutions for businesses across the world. It has been part of many exciting and innovative projects such as featuring in ITN documentary, 'Beyond Blue Lights', launching the UK's first accredited Search and Rescue focussed drone training course and also recognised by both the UK CAA and ProQual, as an aviation regulator approved and academically recognised course respectively, which is testament to its credentials. As it opens its American office, it looks forward to embarking on further missions, enabling more clients to unleash the business benefits of drones.
Consortiq's American headquarters can be found at:
1997 Annapolis Exchange Parkway
Suite 300, Annapolis, Maryland, 21401