Another one kicking about the rumour mill from DJI, this time it has made it out into the wild. The Phantom 4 Advanced marking the end of the line for the Phantom 3 series? Two machines with a built in Android screen, are DJI wanting more of the pie by covering the tablet part as well?
The 2017 lineup as I see it now from beginner to commercial operator runs like this.
Spark, Mavic, Phantom 4 Advanced, Phantom 4 Pro, (Christmas Phantom 5) Inspire,Matrice
DJI have offerings for all pockets in there and with the Spark and Mavic are getting people
into their way of thinking and App handling. Moving up the ladder is not as big a leap as learning a completely new system. Nobody else has such continuity.
Will that built in controller screen support third party apps though?
Drone enthusiasts around the world were
 surely excited to hear about the newest addition to DJI's line of Phantom drones. While the Phantom 4 Advanced retains the line's sleek look, it also comes equipped with some impressive updates.
Take a look at just some of the upgrades we've given the Phantom 4 Advanced and how these new features can make your aerial photography even better than before.
4k Video and Improved Lenses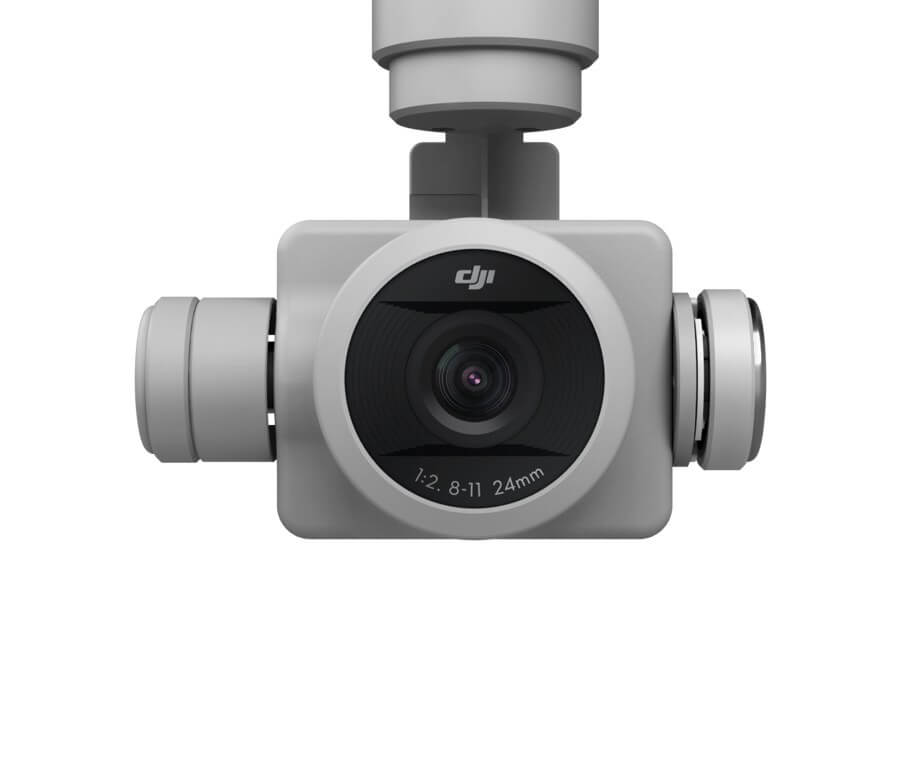 An enhanced video processing system allows video to be captured in cinema and production optimized DCI 4K/60 (4096 x 2160/60fps) at a bitrate of 100Mbps, enabling you to get high-resolution slow motion shots. The Phantom 4 Advanced also supports the H.265 video codec (maximum resolution 4096X2160/30fps).
For a given bitrate, H.265 doubles the amount of image processing compared to H.264, resulting in significantly enhanced image quality. Recording in the high dynamic range D-log mode makes the most of this image data for color grading.
The Phantom 4 Advanced camera has an aerial optimized F2.8 wide-angle lens with a 24mm equivalent focal length. It features eight elements – 2 aspherical – arranged in seven groups that fit into a smaller, more compact frame. The lens allows for consistently detailed images with low distortion and low dispersion to ensure that photos and videos are sharp and vivid.
Remote Control with Built-In Screen
Phantom 4 Advanced is equipped with an integrated Lightbridge HD video transmission
system with a 4.3mi (7km) max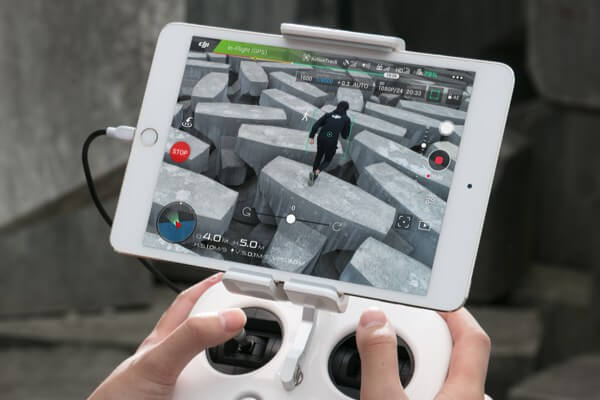 transmission range. A 5.5-inch 1080p screen integrated with the Phantom 4 Advanced+ offers 1000 cd/m2 of brightness, which is more than twice as bright as conventional smart devices, resulting in visibility even in bright direct sunlight.
Five-hour battery life makes the Phantom 4 Advanced+ a complete aerial imaging solution. The built-in DJI GO 4 app allows you to live stream, edit and share your aerial videos and photos instantly.
Sensors and Flight Autonomy
Sensor size is more important to image quality than the number of pixels because a larger sensor captures more information in every pixel, improving dynamic range, signal-to-noise ratio, and low light performance.
The 1-inch 20-megapixel CMOS sensor in the Phantom 4 Advanced is almost four times the size of the Phantom 4's 1/2.3in sensor. It uses larger pixels and has a maximum ISO of 12800 and increased contrast, which allows images to be used immediately, while also capturing enough detail for advanced post-processing.
The flight autonomy system is made up of 5 vision sensors, dual-band satellite positioning (GPS and GLONASS), ultrasonic rangefinders and redundant sensors, Phantom 4 Advanced is able to hover precisely in places without GPS and fly in complex environments. The dual forward vision sensors can see as far as 30m out in front, and enable auto brake, hover or detour in front of obstacles within 15-meter range.
If you are in the UK and really keen Heliguy already have them up for preorder!