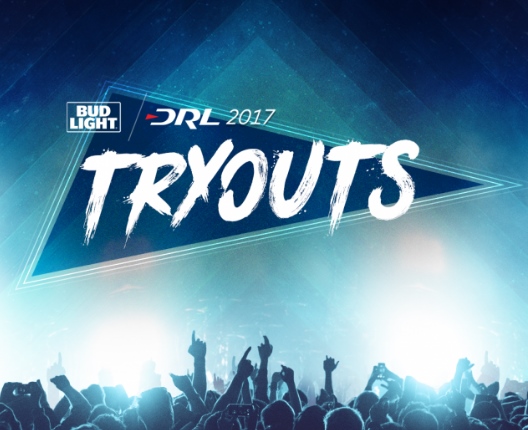 Humm smacks of The World Series, you know that thing that the world does not compete in.
A tie in with alcohol means that the world champion Luke Bannister is not able to compete on two counts, first his age and then his Britishness. I'm not quite sure why overseas competitors are excluded as the events occur indoors. That makes them outside of Part 107 restrictions.
Forums are already pointing out that the leaders on the simulator leader board are not American either!
Feels like golden handcuffs for the DRL to me.
So now I have had a dig, the DRL has done a great job with the sim and already has community buy-in. They seem to be progressing at a steady rate.
Folks get annoyed with me for adding FPV stories, but this is what is pushing the tech now not larger commercial platforms. We will all feel the benefit of innovation born of racing.
Today, the Drone Racing League (DRL) announced the official launch of the DRL drone racing simulator in partnership with Bud Light. As part of the partnership, Bud Light will be the title sponsor of the 2017 Bud Light DRL Tryouts, designed to find the next great First Person View (FPV) Drone Racing Pilot.
The DRL Racing Simulator is a true to life FPV racing simulator with real world physics and maps.  Anyone with access to a computer and game controller can download the simulator and fly the same DRL courses they watch on ESPN, Sky Sports or Prosieben MAXX, testing their skills against the best drone racing pilots in the world.
"Since launching DRL in January, we've worked to bring the thrill of FPV drone racing to audiences around the globe," said DRL CEO/Founder, Nicholas Horbaczewski. "Partnering with Bud Light to launch the DRL racing simulator is incredibly special for the league, as we continue blending the virtual and real worlds to build the sport of the future."
Pilot hopefuls, who are 21+, can enter the Bud Light DRL 2017 Tryouts by visiting www.DRLTryouts.com, downloading the DRL Racing Simulator and flying the simulator's online tryout campaign. The tryout includes four different maps from real life DRL levels: Gates of Hell, Miami Lights, L.A.Pocalypse, and Project Manhattan. The top 24 eligible participants will be invited to test their skills in a live finals tournament in January for a chance to win a $75,000 professional 2017 DRL contract to compete in the 2017 DRL season as the Bud Light Pilot.
"We're excited to partner with the world's leading drone racing league," said Jesse Wofford, Digital Brand Manager at Bud Light. "Bud Light is committed to giving fans better ways to connect with the sports they love, and we're excited to work with DRL to deliver their FPV racing to new fans at home."
DRL is also launching its first national commercial, which will first air tonight on ESPN and other channels as part of the DRL season
ABOUT BUD LIGHT
Introduced in 1982, Bud Light is a premium light lager with a superior drinkability that has made it the best-selling and most popular beer in the United States. Bud Light is brewed using a blend of premium aroma hop varieties, both American-grown and imported, and a combination of barley malts and rice. The light-bodied beer features a fresh, clean and subtle hop aroma, delicate malt sweetness and a crisp finish that delivers the ultimate refreshment. For more information, visit www.BudLight.com.
ABOUT DRL
DRL is the premier drone racing circuit for elite FPV pilots around the world. A sports and media company, DRL combines world-class flight skill and proprietary technology to create thrilling drone racing content with mass appeal. In 2016 DRL is hosting a global events series culminating in a World Championship. Founded by Nicholas Horbaczewski in 2015, DRL is a privately held company headquartered in NYC. For more information on the 2016 race season, visit www.drl.io. To join the conversation, follow DRL on Facebook at facebook.com/thedroneracingleague, on Twitter @DroneRaceLeague, and on Instagram @thedroneracingleague
Just a reminder of how a world champ flies