Partners Drone Deploy and Litchi. In that one sentence Michael Perry underscored that DJI knows drones, and knows who does business with them.
Terrain following, vision based collision detection, gesture control. Shall I keep on going?
FPV googles. 27 minutes flight time, 4K camera.
The DJI Mavic Pro is a small yet powerful drone that turns the sky into your creative canvass easily and without worry, helping you make every moment an aerial moment. Its compact size hides a high degree of complexity that makes it one of DJI's most sophisticated flying cameras ever. 24 high-performance computing cores, an all-new transmission system with a 4.3mi (7km) range, 5 vision sensors, and a 4K camera stabilised by a 3-axis mechanical gimbal,are at your command with just a push of your thumb or a tap of your finger.
We knew it would be special but my flab is aghast. The heart of the beast, the flight controller is a leap forward from most out there in the market.
The starting price of $749 will be causing nightmares at GoPro now.
Jonathan Rupprecht has already picked up the effect on GoPros stock price.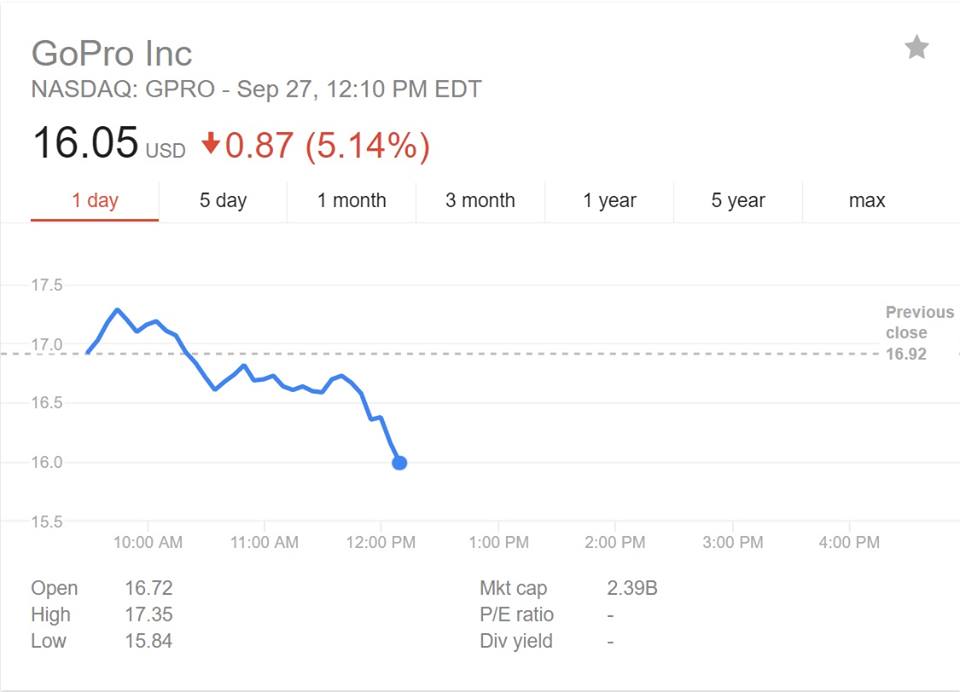 Loretta is flying Mavic as I type, we shall all meet again later on YouTube to find out how it went.