Telstra's involvement with The Boeing Company & Queensland Government's Advance Queensland Platform Technology Program is helping the development of new technology for Remotely Piloted Aircraft Systems (RPAS). Mike Wright takes a look at what how this drone technology will change things up in air and on the ground.
Imagine soaring above the countryside being able to check on a farm or cattle station, inspect a mine site or monitor remote natural gas installations – all without leaving your office.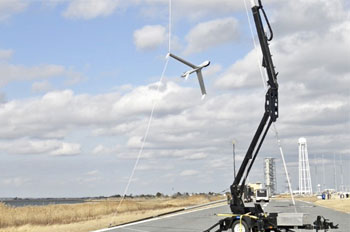 This is why we've recently partnered up with Boeing and the Queensland Government to take part in a major research project aimed to enable the safe and reliable operation of Remotely Piloted Aircraft Systems (RPAS) technologies by commercial and civil industries across Queensland.
https://exchange.telstra.com.au/2016/07/25/boeing-drones-fly-high-on-telstra-network/