SALT LAKE CITY – In a first for the USA, according to ABC News, Utah authorities will likely be the first in the nation to be allowed to disable and down drones for flying too close to wildfires after the state's lawmakers approved legislation on Wednesday.
This special session of the Utah Legislature was called on Monday by Governor Gary Herbert.
"This summer, wildfires in the state have become significantly worse due to drones interrupting air operations," Gov. Herbert said. "It is dangerous and completely unacceptable, and this legislation takes steps to ensure that our emergency management personnel are safe and empowered to do their jobs effectively."
The bill was sponsored by Senator Evan Vickers, R-Cedar City. According to ABC News, Vickers said that although the bill allows firefighters or law enforcement to shoot down a drone, he doubts that they would because unmanned aircraft fly so high and it would be difficult to do. Instead, Vickers said that fire officials and law enforcement officers are expected to use jamming signals to crash the drones.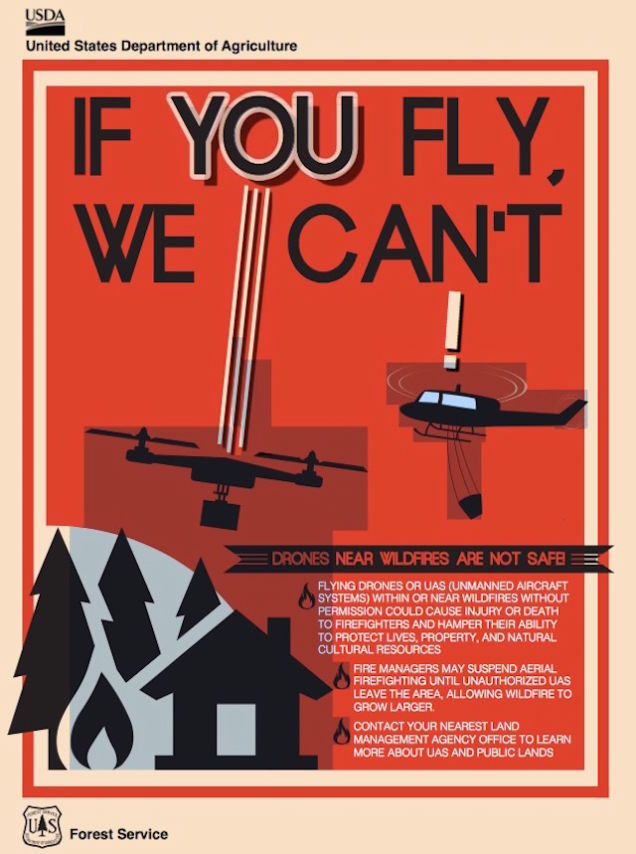 Vickers told The Associated Press that the National Guard and state highway patrol already have the jamming technology which would allow officials to target a specific drone without hurting other nearby aircraft or technology.
The bill allows for a maximum punishment of 15 years in prison and $15,000 fine if a drone cases a firefighting aircraft to crash.
Utah authorities are not the only ones worried about drones posing a danger to firefighting aircraft. Earlier this year a New Zealand man, Simon Roy Reeve, was found guilty on two charges of flying in a controlled airspace without permission, and one of causing unnecessary endangerment to a helicopter pilot. Reeve was capturing aerial footage of a wildfire using his drone while firefighting helicopters were in the area.