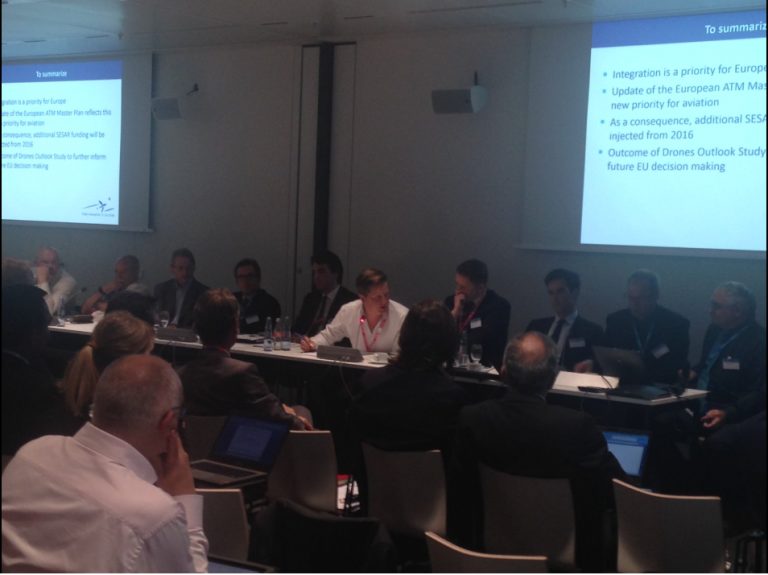 Delft Aerial Robotics (DAR) cofounder Lucas van Oostrum represented the
Drone Alliance Europe
(DAE) in a presentation before the European Aviation Safety Agency (EASA) at its workshop for drone regulations. EASA, the EU's aviation authority, convened the workshop to gather industry feedback on its new regulatory roadmap, which lists concrete actions the EU will take in the coming years.
DAR is a founding member of the DAE and has a unique perspective due to its portfolio companies' wide range of technologies, as well as its ties to academia.
At the meeting, Lucas again put emphasis on the importance of drones to the EU economy and provided specific examples of regulatory challenges faced by drone startups, such as barriers to testing new technology.  He also applauded EASA for its productivity thus far but called on the Slovak presidency to maintain the momentum initiated by their Dutch colleagues.
Lucas said: "Industry must work together and speak with one voice to regulators and policymakers, because that's the only way we can maintain the progress we have made thus far.  There clearly still a big gap between what the industry needs and what the European regulatory framework provides."
Currently, there are no unified rules for drones in the EU; a patchwork of national laws apply.  EASA is expected to develop its rules by 2017, within the framework of its Technical Opinion published December 2015.
In September, the Drone Alliance Europe (DAE) commented on EASA's proposed regulations.  It requested clarity regarding registration and operation requirements, and for EASA to collaborate with other entities such as NASA on traffic management systems.  DAR and the DAE hope to collaborate further with EASA by providing data and technical expertise.
About DAR: Delft Aerial Robotics (DAR)'s mission is to enable and deploy fully autonomous drone networks.  DAR manages an ecosystem of startups, researchers, and industry professionals in order to take the human completely out of the loop. It is a proud member of RoboValley, an initiative to coordinate robotics innovation between public, private, and academic entities.  TU Delft is a shareholder through Delft Enterprises.  For more information, contact [email protected].