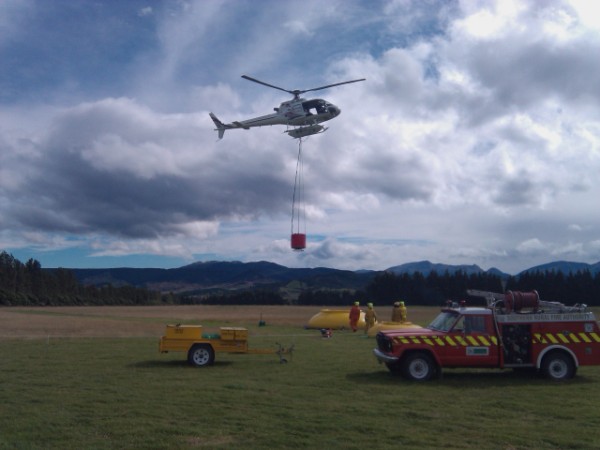 The trial of Simon Roy Reeve, 38, has started in the Christchurch District Court. He faces three charges
– causing unnecessary endangerment and two charges of flying the drone in controlled airspace without permission.
Flights took place in Pines Beach on two different occasions. The footage made it onto local TV.
Civil Aviation Authority prosecutor Chris Macklin told Judge Gary MacAskill the pilot of the fire fighting helicopter will give evidence at the three-day trial about the risks posed by having a drone operating in the area.
"He will say he only knew that an aircraft had been operated in the area by the defendant when he got home and saw footage on the news. It shocked him," said Macklin.
"The allegation is that his model aircraft was airborne while helicopter fire-fighting operations were taking place," he said.
"The defendant was operating without the consent of Air Traffic Control in an already hazardous environment. It is alleged he caused unnecessary danger to those operating the helicopter."
Macklin said the prosecution related to flights on January 5 and 20, 2015, and the unnecessary endangerment charges related to Reeve flying the drone on January 5.