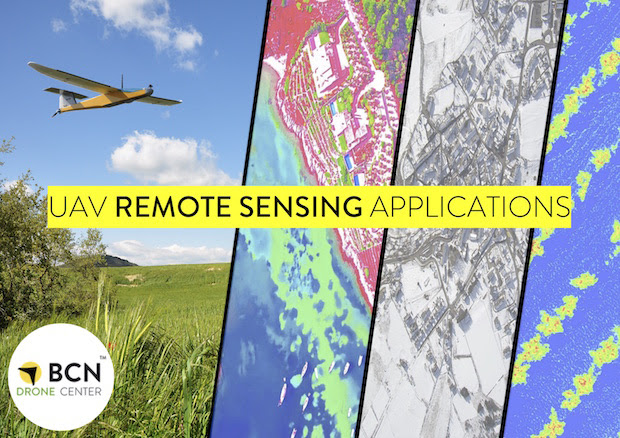 The Parrot company from Seattle will join the BCN Drone Center Course to showcase the RedEdge and Sequoia sensors. We will perform real flights with them and post-process real datasets!
The one week course is all about photogrammetry and remote sensing techniques using UAV aerial images. A broad board of top level UAV professionals and researchers have been invited to share their knowledge and experience on a wide variety of UAV and remote sensing related topics.
The theory is combined with hands-on training with real UAV datasets and case studios of real applications explained by the professionals that carried them. Furthermore, during the full week, practical UAV mission flights are carried out in order to give to the participants a real case view of all topics discussed.
UAVCourse3
Objective:
At the end of the course the student will have a clear view of how to set up a complete UAV mission pipeline, from UAV system selection to image post-processing techniques, taking into account the main characteristics of each mission type. This course will help the participants to acquire all the knowledge they need to select the
http://www.barcelonadronecenter.com/index.php/uav-remote-sensing-applications-6