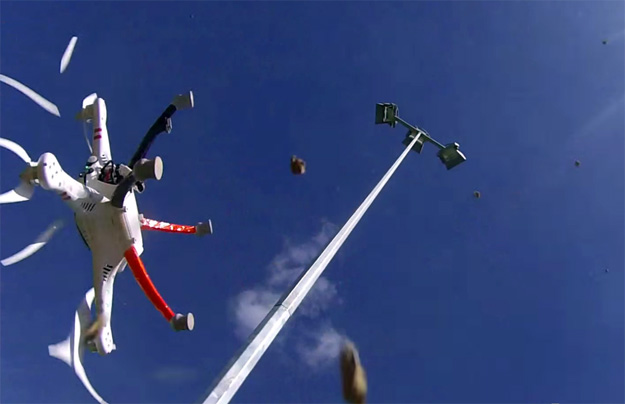 Changing Technologies, Inc. (OTCQB: CHGT) has its head in the clouds – looking for new business and revenues. The company is formulating a plan to go after drone repair, a market that has sky-high potential considering all the crashes the pilotless craft endure.
"It's a law of nature that what goes up must eventually come down," said CHGT CEO Marco Valenzuela. "When a drone comes down, it needs repair and replacement parts. That's where we enter the picture. We intend to market our 3D printing capabilities to businesses and consumers needing parts to repair damaged drones. We have an opportunity to create a specialized niche to be a leader in an underserved market."
Officially known as Unmanned Aerial Vehicles (UAVs), drones have skyrocketed in popularity. Sales are growing so rapidly, figures are inconsistent among sources. The Consumer Technology Association, for example, predicted last year more than 700,000 drones would be sold in 2015, up from 430,000 in 2014. However, the Federal Aviation Administration forecasted more than one million of the craft would be sold just last Christmas.
Many of these craft were sold to first-time owners and inexperienced fliers, creating a ready market for repairs and replacement parts as the novice fliers literally hit the ground while learning to pilot the machines.
For more information on CHGT, please visit www.changingtechno.com.
For more information on 6th Dimension Technologies, visit http://www.6d3d.com.