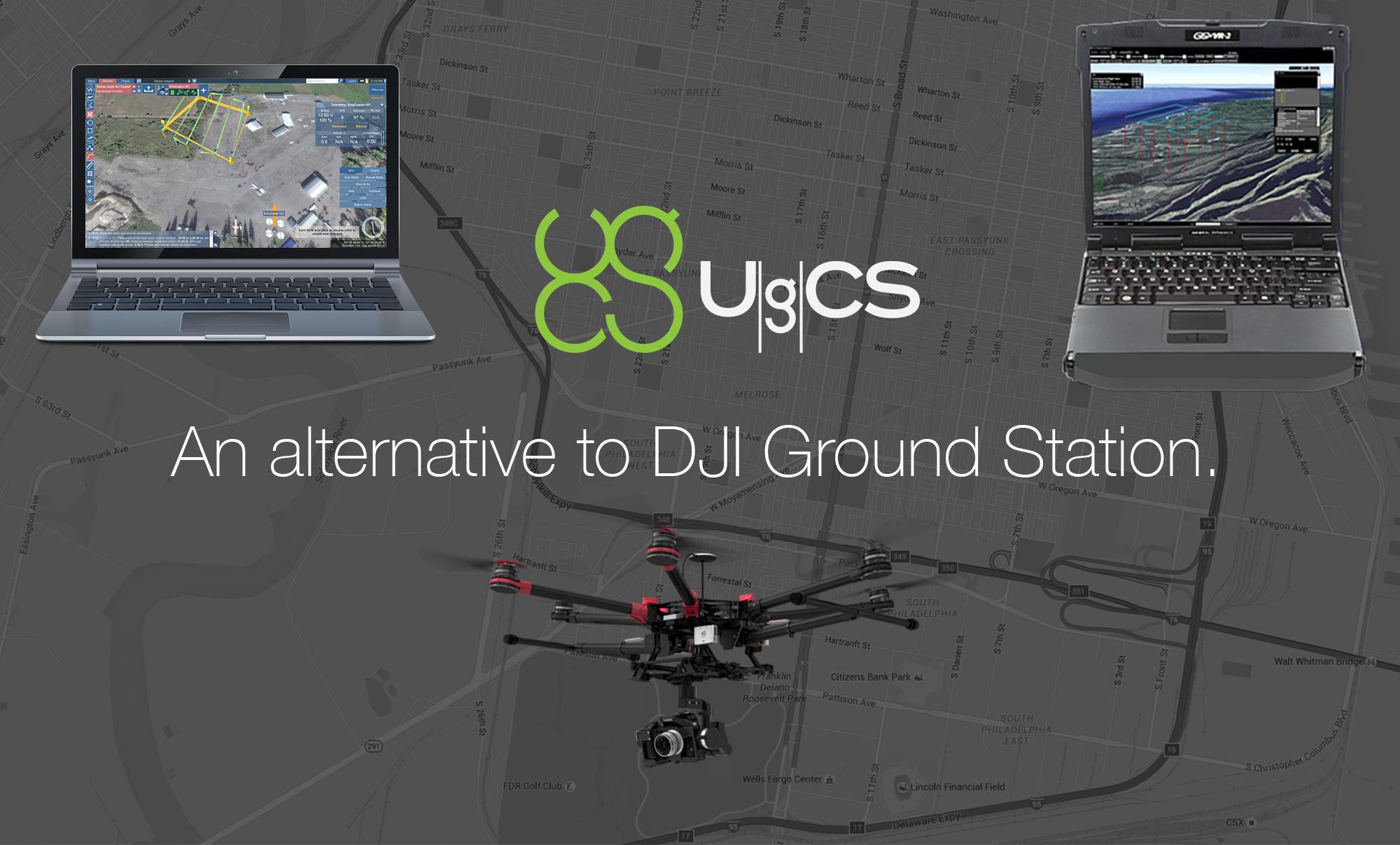 As at the beginning of this year DJI will discontinue their PC mission planning software Ground Station due to Google discontinuing their Google Earth API. Along with that, there has been a recall of DJI 900 MHz radio links.
UgCS does not rely on Google Earth API, we have our own map engine and you will still be able to use desktop mission planning for your DJI drone using UgCS in the comfort of office prior trip to a field. That's right, with UgCS the drone does not need to be connected and turned on to plan a route. Just turn your drone on, upload the flight plan you have created and take off.
Both – 900 MHz and 2.4 GHz datalinks work just fine with UgCS, no worries about your equipment becoming obsolete.
Currently the following DJI drones are supported in UgCS – Phantom 2, Phantom 2 Vision+, Naza-M V2, A2, Wookong-M. By using our Android app "UgCS for DJI", available on Google Play, you are able to use desktop mission planning for DJI Inspire 1 and Phantom 3 as well.
With UgCS you are able to control multiple drones simultaneously and even save your pre-set missions for later use. UgCS features a 3D map, user-friendly interface, waypoint actions, area scan and circle mission types and click & go functionality as well.
For map making and surveying there are many camera presets, which can be selected, and then the camera parameters are automatically used for calculating area scan missions. UgCS also comes with an in-built image geotagging tool. To help with map precision feel free to use your own map sources in UgCS or cache maps to go out where there is no connection.
UgCS allows the import of custom 3D buildings and terrain elevation models. It has in-built no-fly zones and the possibility of adding your own custom no-fly zones. UgCS works on Windows, Mac OS X and Ubuntu.
UgCS does cover most of the functionality of DJI PC Ground Control Station and adds a lot of useful functionality on top of that making it a wise choice once Google Earth API stops functioning.
If you're interested in finding out what we have to offer, please visit www.ugcs.com
Safe flights,
UgCS Team