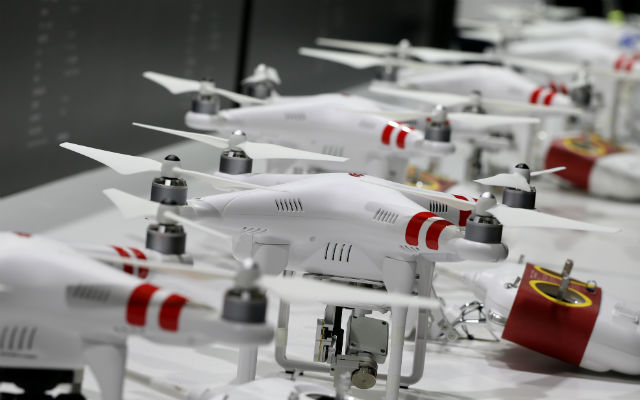 Antonelli Law became the first law firm in the country to participate in the DJI Professional User Referral Program .
DJI customers may be entitled to discounted drone law services by visiting our dedicated DJI referral program website or by contacting the law firm through the contact form below. There are conditions and limitations to the discount program, which includes a reduced fee of $1,250 for Section 333 services that includes up to two commercial FAA registrations. This is a further discounted from our new 2016 fees and an additional FAA commercial UAS registration. Scroll down for details.
Antonelli Law's principal, Jeffrey Antonelli, flies the DJI Inspire as a hobbyist and is proud to be part of the DJI Referral Program.
DETAILS OF THE DJI REFERRAL PROGRAM
Section 333 petition services at discounted rates for DJI customers for simple uses using the DJI manuals as the Standard Operations Manual (SOP).
The discounted rate is $1,250 and includes:
    1) Section 333 petition
    2) Up to two FAA commercial UAV registrations
In addition to payment, a telephone consultation and signed attorney agreement must be executed before an attorney-client relationship is formed.
THE FOLLOWING RESTRICTIONS APPLY:
1) One of the UAVs MUST BE a DJI airframe, eg.: Phantom 3, Inspire, Matrice, S800, S900, S1000.
2) Limit of three (3) types of UAVs.
3) All proposed UAV types must have been approved in prior FAA grants of exemption.
4) Custom UAVs not based on a DJI airframe are excluded.
5) Operating procedures cited in the 333 petition will deem the procedures provided in the DJI Manual as petitioner's operating procedures. Note: If your actual operations differ from the documents submitted to the FAA you may be found in violation by the FAA and any insurance is not likely to cover an incident or loss. Client requests for customization will be at regular hourly charges or at mutually agreed terms.
EXCLUSIONS AND ADDITIONAL CHARGES:
1) Non standard COA applications such as needing to fly higher than 200 feet AGL, or closer than 5 miles to an airport.
2) Closed-set cinematography (requires MPTOM manual).
3) Sophisticated uses such as GIS, surveying, engineering, construction, precision agriculture. Rates to be determined after consultation with an Antonelli Law attorney.
4) Large residential, and any commercial real estate concerns.
5) Highly custom UAVs.
6) Heavier than 55 pounds.
7) Any intended use not already authorized by FAA, eg.: night-time operations, greater than 400 feet AGL, beyond visual line of sight (BVLOS).