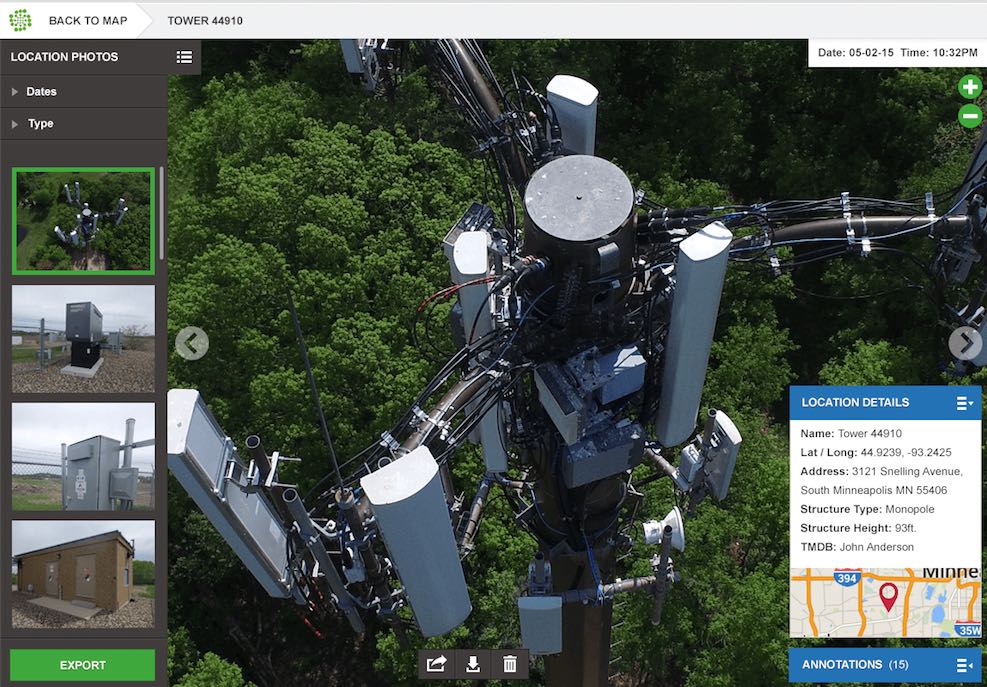 Sentera, LLC, a software, sensor, and drone company launched its OnTop™ Platform for desktop and mobile applications using an iOS operating system. The extended compatibility gives every user in the cellular and broadcast tower inspection industry instant access to contextually-rich inspection data, in a cost-effective way, regardless of the operating system.
"Adding iOS compatibility to Sentera's proven OnTop Platform opens up big data management solutions for a much broader segment of the tower inspection industry," said Greg Emerick, executive vice president of business development for Sentera. "Android customers have been enjoying the ease and simplicity of OnTop, and it was a natural progression to extend the offering to the iOS platforms."
Launched in October 2015, Sentera's OnTop Platform was well-received by the inspection industry and is in use around the world. "Tower inspection customers throughout the United States, Europe, Canada, Mexico, Australia, and New Zealand find our OnTop Platform to be an intuitive solution for a complex data management issue. By using OnTop, customers are now quickly locating specific images and sharing them with stakeholders; something that previously monopolized hours of an inspector's work day now only takes minutes," added Emerick.
About Sentera's OnTop Platform Sentera's OnTop Platform comprises a mobile app and desktop client that automatically sync with one another. Together they offer the unique ability to analyze image data and record the exact location, date, time, and asset type associated with each and every inspection photo. Photos are assigned to the correct site and are presented in a clean, searchable map view, making it the ideal image management tool.
Sentera's OnTop Platform is available today with a 30-day free trial. Visit www.sentera.com/ontop to learn more and sign up for the offer.
About Sentera
Sentera is a leading designer, developer, and manufacturer of software, sensors, and drones in the agriculture, infrastructure, and public safety industries. With more than 200 years of combined experience, Sentera seamlessly blends elegant design concepts with deep customer understanding to produce advanced, lightweight and customizable drone, sensor, software, and data management solutions. In one year, Sentera's equipment collected 16 million images, covered 15 million acres, and gathered 175 terabytes of data from 8,000 flights. Learn more about Sentera at www.sentera.com.