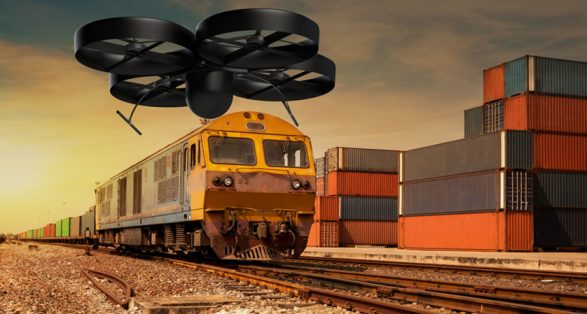 Strat Aero plc, an international aerospace company focused on the rapidly growing Unmanned Aerial Vehicle ('UAV') sector, is pleased to announce that it has entered into a Share Purchase Agreement to acquire Aero Kinetics, a Texas based privately owned company, which specialises in the provision of advanced UAV technology solutions, such as high-end UAVs, associated communications and software capability, to a blue chip customer base, including Fortune 100 clients ('the Acquisition').  The Acquisition is an important development towards achieving the new management team's strategy to rapidly build a vertically integrated UAV offering, covering all aspects of the value chain including software, hardware and services. 
In addition, Strat Aero is pleased to announce that it has raised approximately £1.6 million (before expenses) through the placing ('Placing') of 25,344,000 new ordinary shares of 1p each ('Ordinary Shares') in the Company at a price of 6.25p per ordinary share ('Placing Shares') with both new and existing shareholders, largely to fund the Acquisition
Aero Kinetics is an established provider of cutting edge turnkey UAV solutions covering hardware/software, data collection/analytics, and services to blue chip customers in multiple industries:
o  Aero Kinetics is the first company to file for Federal Aviation Administration ('FAA') type certification for its multi-rotor unmanned aircraft, which will further strengthen the enlarged Start Aero group's ('the Group') already compelling USPs, particularly to large Fortune 100 type clients:
o  FAA certified aircrafts are likely to lead the way when regulatory authorities ease restrictions on line of sight, night-time and urban flying, essential for the long term economic use of UAVs for large organisations.
o  Blue chip clients are extremely sensitive to issues such as insurance liability and multi-state restrictions, which FAA certification will overcome.
o  Unique capability to integrate UAV communications and data into large clients' in-house systems with multiple internal UAV uses, a key requirement for the rapidly growing UAV sector.
o  Offers various proprietary flight control software solutions, such as Seraph Ground Control flight software.
o  Various teaming agreements in place with major international aviation companies such as SLM solutions & FreeFlight Systems among others.  
o  Aero Kinetics operates a full Lease & Maintenance model, providing a compelling solution for large clients, state agencies, law enforcement agencies etc., which negates the difficulties and costs associated with owning fleets (leasing models in the aircraft industry are highly profitable, highly liquid and build large asset-backed balance sheets).
o  Large sales pipeline in place with significant scope to grow this going forward due to the current management's extensive network.
The combination of Aero Kinetics and Strat Aero provides multiple full solution and expansion opportunities:
o  Strat Aero's existing solutions offer UAV training, regulation, data management and software integration.
o  Aero Kinetics provides hardware, flight control and data communication capability.
o  Enlarged Strat Aero Group offers a true full solution to meet any sized client's needs in the expanding UAV sector, across any industry segment.
o  Strat Aero has the global reach to roll-out the integrated full solution on a worldwide basis.
o  The Group will continue to play an active role in assisting regulatory authorities worldwide with meeting the challenges UAVs present, as evidenced by its affiliate ETV being a member of the NASA working group on future 'highways in the sky' and Aero Kinetics' close relationship with the FAA in the development of a type certified multi-rotor aircraft.
o  Founder of Aero Kinetics, W. Hulsey Smith, has a proven track record in developing technological solutions for large clients in the UAV sector. Mr. Smith, who has also been invited to join the Board of Strat Aero, will remain Chairman and Chief Executive Officer of Aero Kinetics, and run the Group's technology developments as President of Mission Systems for Strat Aero as a whole. Mr. Smith's appointment will be subject to the completion of standard regulatory procedures and will be announced separately in due course along with relevant disclosures
Aero Kinetics Acquisition Attractively Structured to Include Significant Seller Financing
Aero Kinetics has agreed to provide significant seller financing in support of closing the transaction.
Hulsey Smith, CEO of Aero Kinetics, said: "Tony Dunleavy has a vision for the future of the Unmanned Aircraft industry, and a viable plan to grow Strat Aero's business on a go-forward basis. I support his plan to the point where we agreed to Seller Finance the majority of the transaction aligning our interests with shareholders.
"I think Strat Aero has the potential in the future to be valued at a Pound a share or more, and I am putting my money where my mouth is.  Strat Aero has amassed distinctive technological assets and capabilities.  The combination of the two organisations positions us to unlock that value for the shareholders.
 "If Strat Aero's shares are to reach £1 in the future arithmetically this transaction will represent c. $24 million to Aero Kinetic if all incentive targets are met. Such a future share price scenario would clearly result in a strong performance for Strat Aero shareholders too."
The specific deal points are as follows:
·     US$1.2 million cost of Acquisition to be settled as follows:
US$775,000 to be financed via the issue of a convertible promissory note to the seller– repayments commence in 6 months at an interest rate of 7.5% per annum, repayable over 3 years and convertible into  shares at 6p per share of Strat Aero secured by Aero Kinetics business.
o  US$425,000 total cash consideration paid upon closing
o  Legal fees of US$80,000 to support execution of the acquisition will be settled by Strat Aero.
In addition
o  US$150,000 has been provided by Strat Aero to Aero Kinetics to support FAA Certification
o  Accounts payables of US$166,000, which forms part of the Aero Kinetics working capital will be assumed as part of the acquisition.
o  Aero Kinetics long term Intercompany liabilities of US$381,000 will transfer on acquisition.
Contingent Items
o  The agreement provides for contingent consideration of US$250,000 to be added to the cash consideration conditional upon an existing UAV services contract being delivered within 6 months of closing generating additional Revenue of at least US$250,000 to Aero Kinetics.
o  Up to a maximum of US$84,000 of additional accounts payable may be assumed by Strat Aero as part of the transaction dependant on the resolution of outstanding Aero Kinetics vendor commitments.
o  Warrants issuable to the Seller as follows:
o  A matching Warrant for 9.2 million Ordinary Shares at a strike price 110% of the Start Aero share price on the day of closing.
o  Warrants based on AK performance for 6 million Ordinary Shares:
§ 2 million Warrants at 10p for achieving FAA Type Certification,
§ 2 million Warrants at 20p for achieving sales of US$10 million,
§ 2 million Warrants at 50p for achieving sales of US$30 million.
Tony Dunleavy, CEO of Strat Aero, said:  "Aero Kinetics brings the technological know-how and capability into the enlarged group and completes our full service offering across all commercial markets.  Strat Aero is now able to offer full solutions across the globe and, once FAA type certification is achieved which is expected to be in the first half of 2016, we will have a compelling solution for Fortune 100 and other very large organisations with multiple internal use cases.  Our solution will provide command and control over multiple UAVs, secure often live data transmission and integration to a distant central source, minimise national and state liabilities, and maximise future use cases via urban, night-time and beyond line of sight flights, all of which will be essential ingredients and USPs of the Strat Aero group.
"I have been impressed with the deep connections that Aero Kinetics has with these types of organisations which will provide the Group with channels to much larger contracts, especially when type certification is achieved.  Hulsey Smith will be a great addition to the senior management team of Strat Aero and is an ideal candidate to take on board and manage the various technological and software capabilities we are and intend to develop across multiple industry sectors.  I welcome Mr. Smith as well as his team into the Strat Aero family.  In a short space of time, we have rapidly delivered on our objective to put in place a full service UAV offering.  We now have an excellent platform in place to establish Strat Aero as the go-to provider of one-stop-shop solutions in the rapidly emerging UAV sector, and in the process generate substantial value for shareholders.  I look forward to providing further updates on our progress."
Hulsey Smith, CEO of Aero Kinetics said, "We are excited to move forward with Strat Aero, widening our global reach and breaking new ground in the unmanned aircraft space.  Our company has been at the leading edge of one of the most promising and fastest-growing sectors of aerospace in decades. Working together, we will be at the forefront of the future of UAS, providing the technology for significant innovation and leadership in the industry for years to come." 
Background to Aero Kinetics
Aero Kinetics is an innovative Aerospace and Defence firm with distinct business units in Unmanned Aircraft Systems, Aviation Engineering and Certification, Special Missions Operations, Aviation Consulting, and Aircraft Maintenance and Management. Aero Kinetics is comprised of 3 companies, Aero Kinetics, LLC ("Aviation,"), Aero Kinetic Labs, LLC ("Labs"), Nephos Services, LLC.
Founded by W. Hulsey Smith in 2003, Aero Kinetics rapidly delivers aerospace and defence technology, services, and solutions to clients enabling them to maintain technological and operational superiority, by bridging the gap between the conceptual and the tangible. W. Hulsey Smith is the Chairman and Chief Executive Officer of Aero Kinetics.  He provides leadership, vision and overall direction for Aero Kinetics, and also serves as the Chief Design Officer of the multiple Unmanned Airborne Systems ("UASs") that Aero Kinetics has developed.
Aero Kinetics has a proven track record, spanning more than a decade, in providing clients with truly innovative technologies.  In 2012, the Company focused on the Commercial Unmanned Aircraft sector, and has since developed a family of UASs.  In December 2014, Aero Kinetics delivered its first production units to its Fortune 100 launch customer, and in January 2015 was selected by EXELON, the largest nuclear power company in the United States, to initiate an innovative pilot UAS programme to determine the feasibility of deploying UAVs nationwide to augment its security protocols.  At the same time, Aero Kinetics was recognised as the first company to apply for Type Certification with the FAA for a Multi-Rotor Unmanned Aircraft to operate anywhere inside the United States.  Aero Kinetics' UAS innovation and production strategy is based on establishing teaming agreements with key vendors who develop bespoke products for integration into Aero Kinetics' UASs.  To date FreeFlight Systems, SLM Solutions, and GridMeNow among others have executed teaming agreements with Aero Kinetics. 
Aero Kinetics' parent company will retain the Special Missions, Aircraft Maintenance, and Aviation Consulting business units, which will be rebranded in Q1 2016.
The combined results for the businesses Strat Aero is acquiring for the seven months ended 31 July 2015 were Net assets US$142,000 at 31 July 2015, Gross Revenue of US$246,000 for the period and Net operating Loss of US$269,000. The unaudited results listed above apply U.S. GAAP.
Aero Kinetics' parent company has invested over US$5,000,000 to date in the research and development of Unmanned Aircraft Systems, communications links, ground control software systems, and various unmanned aircraft sub-components. These research and development costs have generally been expensed in the quarter incurred, and include the development of the Seraph Ground Control Software, Six (6) Unmanned Aircraft System Designs, Unmanned Aircraft Sub-System Component Designs, and other significant assets acquired by Strat Aero under the transaction.
Details of the Placing
Application will be made for the Placing shares, which will rank pari passu with the existing Ordinary Shares in the Company, to be admitted to trading on AIM ('Admission').  It is expected that Admission will become effective and dealings will commence at 7:00 a.m. on 16 December 2015.
Directors' participation in the Placing
In addition to the placing certain of the Directors of the Company, in lieu of outstanding remuneration have agreed to subscribe for the following new ordinary shares at the Placing price.
| | | | |
| --- | --- | --- | --- |
| Director / Management | Number of New Ordinary Shares subscribed for | Number of Ordinary Shares following the admission of the Placing shares | Percentage Holding of Enlarged Share Capital |
| Tony Dunleavy | 1,200,000 | 2,530,000 | 1.8% |
| Gerard Dempsey | 160,000 |                                         560,000 | 0.4% |
Further issue of equity
In addition, Strat Aero is making an application for a further 858,000 Ordinary Shares to be admitted to trading on AIM.  These Ordinary Shares are being issued to certain professional advisors of Strat Aero in satisfaction of fees outstanding.  It is expected that admission will occur, and dealings in these further Shares will begin, at 7:00a.m. on 16 December 2015.  These shares will rank pari passu in all respects with the Company's existing Ordinary Shares.
Share Capital
Following the issue of the Placing Shares, and the further issues of Equity as described above, the issued share capital of the Company will consist of 141,863,771 Ordinary Shares.  No shares were held in treasury at the date of this announcement.  The total current voting rights in the Company are therefore 141,863,771.
The above total current voting rights number is the figure which may be used by shareholders as the denominator for the calculation by which they will determine if they are required to notify their interest in, or a change to their interest in the Company.