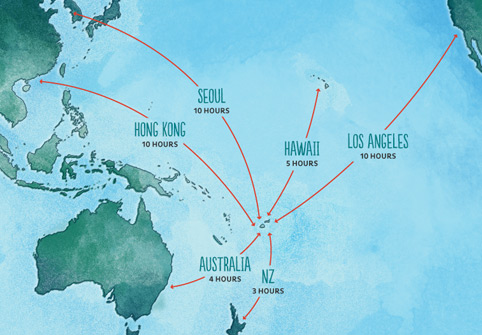 Felix Chaudhary
DRONES or remotely piloted aircraft systems (RPAS) can pose a serious threat to commercial passenger aircraft and the privacy of the general population, says Solicitor-General and permanent secretary for Civil Aviation Authority, Sharvada Sharma.
Speaking during a panel discussion at the 17th Attorney-General's Conference at Natadola last week Friday, he said there were many global examples of where drones were used near commercial planes or had accidently invaded on the privacy of individuals.
"Safety concerns are quite serious, this is a serious global issue and we in Fiji need to ensure that safety measures are put in place, both in law and in practice to ensure that drones do not pose any risk to commercial airlines," he said.
Fiji Airways managing director and CEO Andre Viljoen said while RPAS were beneficial for commercial applications, a ban should be placed on the use of drones for non-commercial purposes.
A Fijian Escape. By Drone-under. June 2015.
from
Nicolas Pette
on
Vimeo
.
Captain George Tudreu, controller air safety at the Civil Aviation Authority of Fiji, said there were a number of ways the illicit import and use of RPAS could be stemmed.
"One of the ways we can tackle this issue is through education, most of the people who use these devices don't really understand the hazards that they can pose," he said.
Capt. Tudreu added that another measure was for CAAF to work closely with Customs officers by carefully scrutinising arrival cards when people fly into the country.