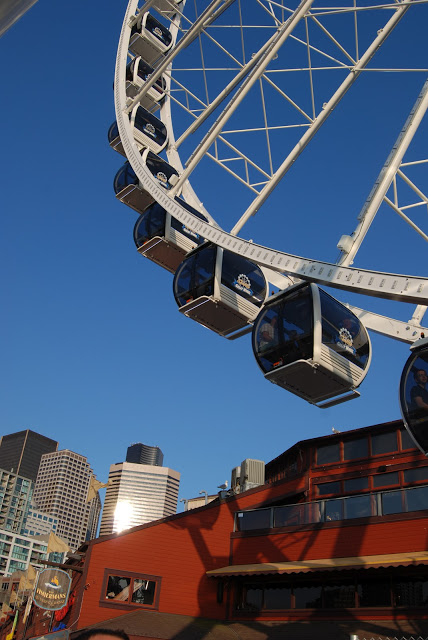 Liza Javier and Heather Graf, KING 5 News
SEATTLE — Seattle's Great Wheel was struck by a drone Wednesday night, shutting down the waterfront attraction briefly but causing no injuries.
The incident happened just after 4 p.m. Employees say they heard a loud "thud" and saw a drone had crashed onto a plastic table on an outdoor patio area. No one was hit.
The patio was closed and the Great Wheel was inspected for any damage. A few minutes later, the Great Wheel re-opened.
The drone was handed over to Seattle police. Officers were searching for the owner of the drone, since the Great Wheel and the area surrounding the pier is a no-fly zone.
Check out the table in the video, very broken! All those folks that say a Phantom would not hurt from height, over to you.(ed)
Image http://kelliwongphotography.blogspot.co.za/
If you want to see the Seattle Great Wheel from a drone there are plenty of videos on the Tube of the You.