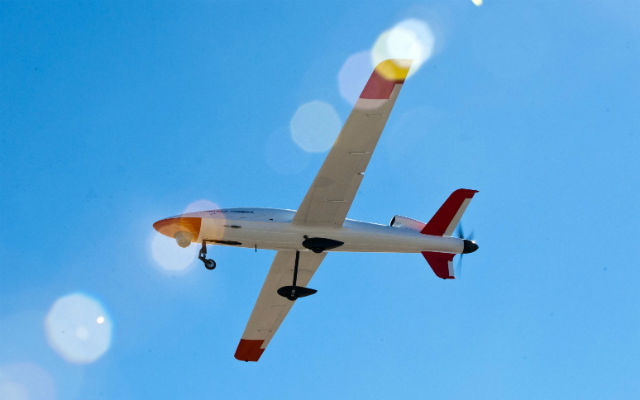 Strat Aero plc, an aerospace company, announced the appointment of Tony Dunleavy to the board as chief executive officer.
Mr. Dunleavy is PricewaterhouseCoopers LLP trained international accountant with more than 30 years of Corporate Finance, Business Development, Financial & General Management experience both in a management and advisory capacity. He has worked in a variety of industries at senior management and board level, including aviation and healthcare.
Mr. Dunleavy has a proven track record in executing restructuring programmes, having acted as adviser for Rabobank (Spain and Ireland) as well as executing and integrating M&A transactions.
He was previously a Director, responsible for Corporate Finance, at PJ Carroll PLC and General Manager of Finance at TSB Bank and has advised a number of high growth and start-up businesses.
Mr. Dunleavy has also lectured on Corporate Finance at The UCD Michael Smurfit Graduate Business School, part of University College Dublin.
The Company also announced that Russell Maurice Peck, the outgoing CEO, and Robert James Salluzzo, a non-executive Director, have stepped down from the Board.
Mr. Peck began his aviation career training foreign pilots for international airlines in Asia. He entered the corporate business jet industry early in his career flying the Lear Jet to both domestic and international destinations.
Mr. Peck joined Continental Airlines in 1978 and became a Boeing 727 Flight Instructor, a Check Pilot and an FAA designated examiner. He also managed the DC9 and MD80 Fleet while acting as the Fleet Check Airman.
Mr. Peck then became the Manager of Training Programs for Continental and served as the Continental representative for the Air Transportation Association training committee in Washington D.C. He was appointed Director of Human Factors and Corporate Training for Continental and additionally managed the Advanced Qualification Programme for the airline.
Mr. Peck retired from Continental as a Boeing 757/767 Flight Instructor and Check Airman in 2006. During his time with Continental, in 1995 Russell joined CPaT Inc.
Mr. Peck has been a Member of the Association for Unmanned Vehicle Systems International in the United States since November 2013, as well as a Fellow of the Royal Aeronautical Society in the United Kingdom since December 2013.
Mr. Salluzzo has been providing finance, accounting, management and business development services to public and private corporations and other organisations for over forty years.
Mr. Salluzzo is a Certified Public Accountant who began his career with PriceWaterhouseCoopers in Rochester, New York and then established his own practice in which he was a partner which was later merged into Marvin & Co. a major regional accounting firm in Albany, New York.
Mr. Salluzzo has operated in many business sectors and has a specialty in aviation consulting where he has advised airport owners and sponsors in entrepreneurial methods to mitigate costs on airports.
He was the lead consultant in the construction of a general aviation airport in Canandaigua, New York. He also was an integral participant in the launch and certification of a part 121 regional air carrier.
Mr. Salluzzo is a commercial pilot type rated in the Citation 500/550 series and has flown as a member of a Fortune 500 flight department. He is an Honourably Discharged army officer.