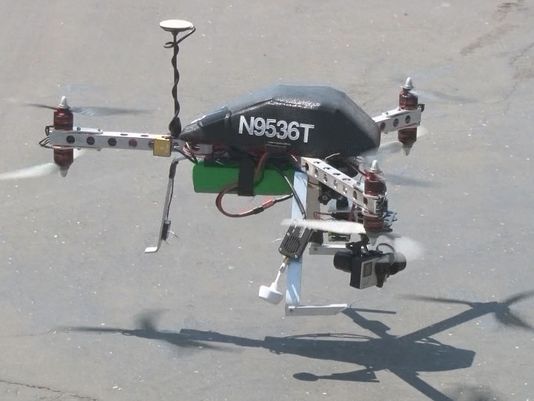 Joseph Serna
Flying a drone too high, too close to people or at an airport in Los Angeles could soon land you six months in jail and a hefty fine.
In a unanimous vote Wednesday, the L.A. City Council approved an ordinance that mirrors the Federal Aviation Administration's civilian drone regulations and makes it a misdemeanor to violate them.
A violation, which includes flying more than 500 feet above the ground, within five miles of an airport without permission or within 25 feet of another person, could be punished with up to $1,000 in fines and six months in jail, according to the city's municipal code.
The law makes sure "we have the rules to enforce the [FAA] guidelines here in L.A.," said Councilman Mitch Englander, who proposed the ordinance with Councilman Nury Martinez and Council President Herb Wesson.
Until now, violating the FAA regulations could result only in a fine and perhaps losing the drone or permission to fly one. The only way police could go after drone pilots in L.A. was by using existing laws and hoping they hold up with prosecutors and possibly a jury.
Read more http://www.latimes.com/local/lanow/la-me-ln-la-passes-new-drone-ordinance-20151014-story.html