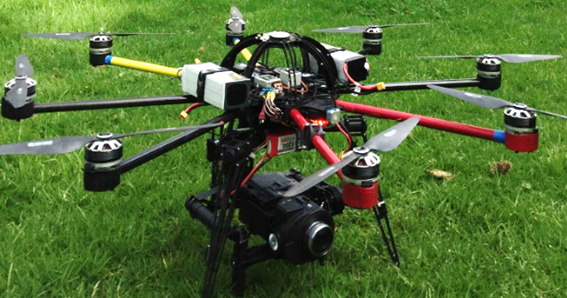 On 29 March 2015, an Aeronavics SkyJib 8 remotely piloted aircraft (RPA) was being used to assist with media coverage of the International Cricket Council World Cup Final, at the Melbourne Cricket Ground (MCG), Melbourne, Victoria. The operating team launched the RPA from the top of the south-western scoreboard of the MCG at about 1430 Eastern Daylight-saving Time, to capture footage of the MCG and surrounds as the competing teams entered the MCG and during the pre-match ceremonies.
The RPA was flown slowly southward from the MCG toward Hisense Arena, following a similar route to that flown during earlier flights, without incident. About 2 minutes into the flight, with the RPA over the northern roof of Hisense Arena, the operating crew lost control of the RPA. The crew commenced alternate recovery procedures, but were unable to re-establish control. The RPA ultimately collided with terrain just to the south of Rod Laver Arena. There were no injuries to people on the ground, and no damage to other property, but the RPA and associated equipment were substantially damaged.
The operator's investigation into the accident concluded that radio frequency interference was the most likely cause of the accident. This conclusion was based on the behaviour of the RPA and the absence of any evidence of a control system or hardware fault. The volume of radio frequency traffic at the time of the accident was probably substantial, and perhaps sufficient to override RPA control signals under the prevailing conditions. The operator acknowledged that further testing and analysis was required before the primary cause of the accident could be confirmed beyond doubt.
This accident highlights the need for careful consideration of 'what might be different this time' during risk assessments, including the identification of appropriate risk mitigation strategies. Although the operator had conducted a risk assessment for the accident flight, the possible effects of a substantial increase in the volume of radio frequency traffic had not been specifically considered.
Read the full report http://www.atsb.gov.au/publications/investigation_reports/2015/aair/ao-2015-035.aspx#.Vd50Q6KbZ54.twitter