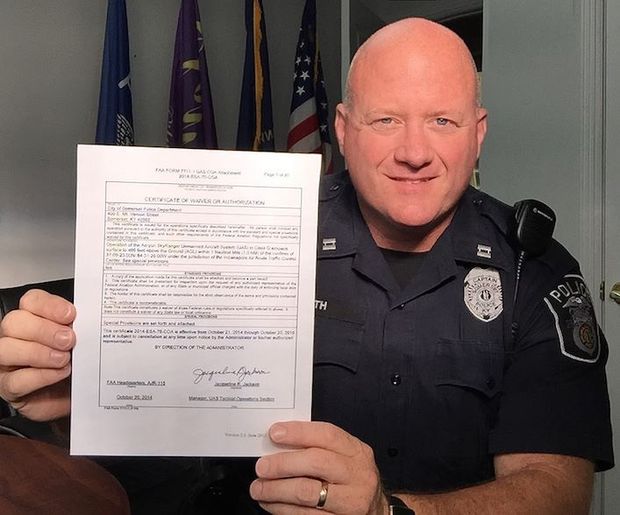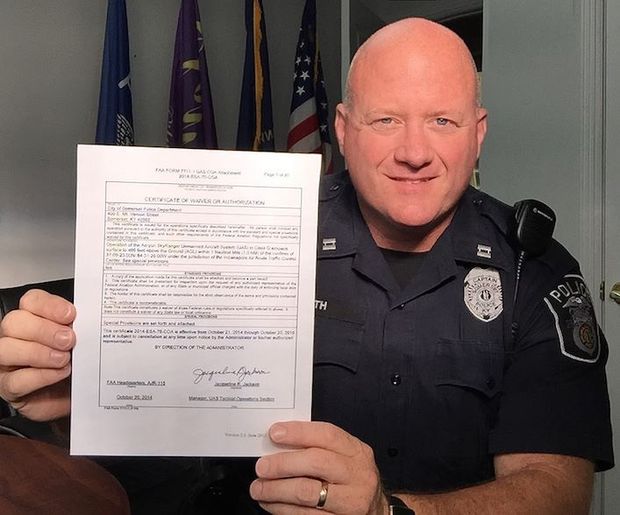 SOMERSET, Ky (WKYT) – Somerset Police Department is the first law enforcement agency in Kentucky to be authorized to fly unmanned aircraft.
The department filed for an FAA Certificate of Authorization in February of 2014. The final certificate was issued on October 20th, 2014.
Small unmanned aircraft provide a low-cost benefit to law enforcement and public safety. They are inexpensive to purchase and operate compared to manned aircraft.
The aircraft will be used for low-level photography that can't be safely or easily obtained with manned aircraft. It can also be used to support other emergency departments like fire and EMS, as well as the gas, water, and sewer departments within the city.
Combined with mapping software, the images can be used to create a three-dimensional model of traffic collisions and crime scenes. The pilot uses a remote control connected to a tablet device to view flight data and mapping. The tablet also displays a live video feed from the on-board camera system.
Chief of Police Doug Nelson said, "When we started this program, we followed the same principles we have for launching other new programs. We started with seeking outside funding, then training in the proper operation and application, then developed written policy – all before our first flight. Safety of the public and of our personnel is our primary concern."
The unmanned system will supplement the department's existing gyroplane that's been in operation since 2012.
http://www.wkyt.com/home/headlines/Somerset-Police-are-first-in-Kentucky-authorized-to-fly-unmanned-aircraft-318577581.html