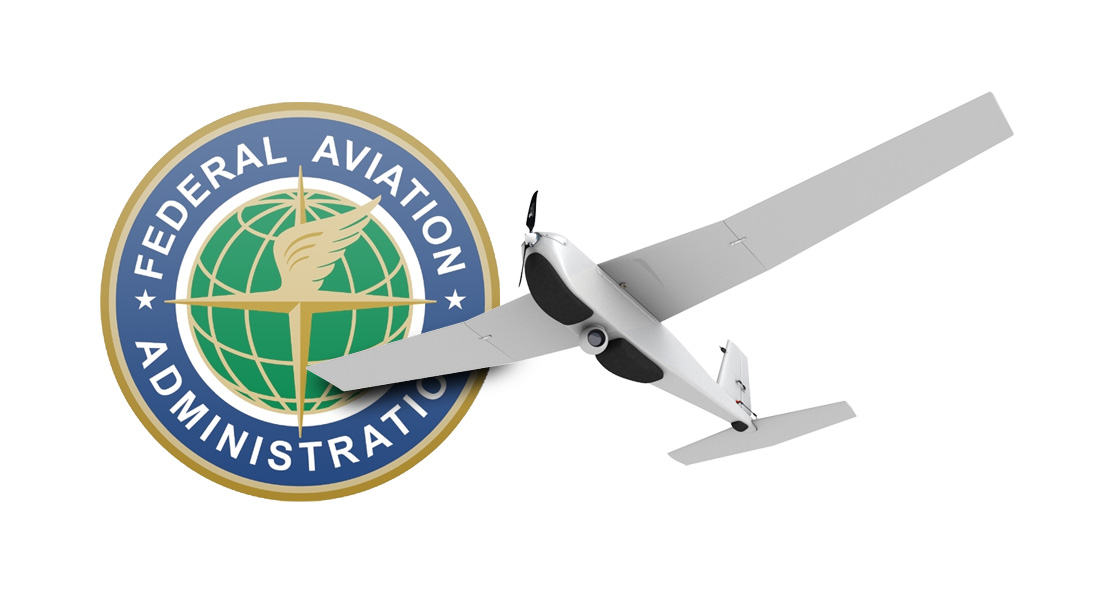 Oh look, I was partly right this morning, infrastructure inspections some Ag and a sprinkle of drone journalism.The new pathfinder program is not really new. In one of the iterations of ideas that have come across the table in the last seven years the selection of two companies to trial until 2017 was mentioned. The surprise I suppose is that its not AeroVironment or Insitu leading the charge.
Information on the small rule NPRM comments and thinking period was rather thin with no flags placed in the ground. The 2021 target told to us at sUAS News by one who shall not be named looks back on the table.
Was the AMA in on the new App to trial later this year to tell hobbyists where its safe to fly? I will add in the press release after this post.  In brief though..
The U.S. Department of Transportation's Federal Aviation Administration (FAA) today demonstrated a new smartphone application called "B4UFLY," designed to help model aircraft and unmanned aircraft (UAS) users know if it is safe and legal to fly in their current or planned location.
"We want to make sure hobbyists and modelers know where it is and isn't okay to fly," said FAA Administrator Michael Huerta. "While there are other apps that provide model aircraft enthusiast with various types of data, we believe B4UFLY has the most user-friendly interface and the most up-to-date information."
Its quite a good idea and joins several others recently launched. One has to wonder though what happens if like me you have an 11 year old son who flies model aircraft and he has not checked the app before he flies. He then gets into a spot of bother hitting something where he should not be flying. Will AMA or other insurers still pay out? The FAA will be clearly telling people where they consider its safe to be. If its not safe then its reckless……
Get ready for a change of chairs at the FAA and the time honored delays that brings. There is going to be some lobbyist positive spin from the action groups that have stood up in the last 18 months. To me it seems we have just clicked back into hurry up and wait. Lets hope I'm wrong.
sUAS operators across the web are not happy and nor I think will big business be. The military vendors at the show that this announcement was made will be breathing a sigh of relief.
—-
Michael Huerta
The unmanned aircraft industry is changing faster than any segment of the aviation industry. So many bright minds are focused on advancing this technology. People are finding new ways to use these devices on almost a daily basis. The energy here at AUVSI is proof of that.
Today, I'm pleased to announce a new project that will help the FAA harness some of this energy.
We're calling it the Pathfinder Program. We're partnering with three leading U.S. companies who have committed extensive resources to perform research that will help us determine if and how we can safely expand unmanned aircraft operations in the United States. These companies reached out to the FAA to work with us on exploring three key types of unmanned operations.
CNN will be researching how visual line-of-sight operations might be used for newsgathering in urban areas.
PrecisionHawk, a manufacturer, will be surveying crops in rural areas using unmanned aircraft flying outside of the pilot's direct vision.
BNSF Railroad will explore the challenges of using these vehicles to inspect their rail infrastructure beyond visual line-of-sight in isolated areas.
We anticipate receiving valuable data from each of these trials that could result in FAA-approved operations in the next few years. They will also give insight into how unmanned aircraft can be used to transform the way certain industries do business – whether that means making sure trains run on time, checking on the health of crops, or reporting on a natural disaster.
Integrating unmanned aircraft into our airspace is a big job, and it's one the FAA is determined to get right. Earlier this year, we took an important step forward by releasing a proposed rule that laid out a flexible framework for allowing the routine use of small unmanned aircraft. It included a number of common sense provisions, like not flying near airports, at night, or more than 500 feet off the ground. It also recommended requiring the operator to be able to see the unmanned vehicle at all times.
The FAA received more than 4,000 public comments on the proposal, and we're working to address them before finalizing the rule.
This, however, takes time – so we're actively looking for other ways to expand the use of unmanned aircraft in the meantime. We're receiving valuable information from our six national test sites. We're also accommodating requests for some commercial operations. The Pathfinder program is our latest step in the right direction – and I'm eager to see the results.
Now, I'd like to invite representatives from each of our Pathfinder partners to share a few words about how their organizations will be using unmanned aircraft during the program:
David Vigilante, Senior Vice President, Legal for CNN
Christopher Dean, CEO of PrecisionHawk
Gary Grissum, Unmanned Aircraft Lead for BNSF Railroad