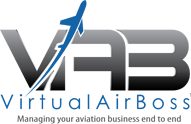 April 21, 2015 – Grand Forks, ND –Stuart Rudolph, President, CEO and Founder of SmartC2 will be a featured speaker at the Small Unmanned Systems Business Exposition 2015 in San Francisco April 29, April 30 and May 1.
A serial entrepreneur and leader in launching emerging technology products, Mr. Rudolph will discuss how to choose a "future proof" software to serve your UAS implementations, whether you are a corporation, an aviation service provider, or a manufacturing operation. He will describe the key capabilities you should demand in an aviation operations software intended to integrate and manage scheduling, assets, data, clients, cost centers, monthly COA reporting, safety plans, etc.
A co-inventor on multiple patents for collaborative technologies and methodologies, Rudolph has recently integrated his VirtualAirBoss™ software into the Unmanned Traffic Management system (UTM) that NASA is building for the FAA. As the US field publisher of sUAS News, Patrick Egan, says, "it's clear that being part of the UTM technology development with NASA proves that Rudolph is a true visionary. He understands that UTM will be key to managing UAS operations in the National Air Space and he has jumped on board wholeheartedly." As one NASA developer described the software, VirtualAirBoss is a platform-agnostic UTM client for operators that may not have the ability, resources, or desire to build their own.
Rudolph is a businessman who has experienced both sides of the equation of serving the customer, optimizing human resources, mitigating risk, and operating in compliance in heavily regulated industries. He has thought through many of the issues related to reducing input errors, automatically generating the information you need when you need it, and general accountability and transparence.
Especially in an emerging market such as UAS, technology needs to provide the flexibility needed today and tomorrow, along with the ease of use that enables existing internal resources to manage it. Your software needs to be scalable to grow along with you. These and more issues will be discussed in this exciting seminar session.
SmartC2 is a sponsor and exhibitor at the 2015 sUSB Expo and will be delighted to meet UAS operators and discuss your specific challenges in this exhilarating new industry.
About SmartC2 Inc.
SmartC2 is a North Dakota US business distributing the VirtualAirBoss™ (VAB), an easy to use, browser-based solution to help commercial aviation business owners manage operations from end to end. VirtualAirBoss software provides one place where operators can schedule, manage and report on their entire business process – scheduling fleet, crews, customers, payloads, COA details, certifications, analysis, and invoicing (or cost center reports). Commercial operations use VirtualAirBoss to manage surveillance, inspection, transportation, and equipment testing flights, including capture, and storage of the imagery captured by sensors and cameras. Easily schedule flight assets, retrieve your data, create reports or invoices, and safely share information within your trusted network.
www.virtualairboss.com +1-701-864 2166.