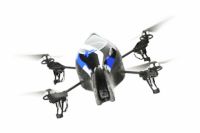 SPRINGFIELD, Mo –
You could say thing are 'taking off' for small, remote-controlled Unmanned Aerial Vehicles
"Everyone mostly knows them as drones, but we try not to use that word too much to keep people happy," stated Dustin Camper, a Hobbytown U.SA. expert and enthusiast of Unmanned Aerial Vehicles (UAV)
But this industry goes far beyond fun and games.  Companies are using the technology to capture video and photos, and for various real estate and agriculture purposes. In recent months, Amazon even announced it wants to begin using drones to deliver orders to people's doorsteps.  However, their use has been limited by Federal Aviation Administration due to concerns over privacy and safety.
"It is a tool. Like a hammer can build a house and a hammer can take down a house," explained camper.  "These are tools that can really help us. The whole point of technology is to make difficult jobs easier. And this is what we do."
We could now be seeing the first major use of this technology in the skies of the Ozarks.   The Federal Aviation Administration has approved a request by BNSF Railway to use UAVs to inspect its routes and properties. That means we could be seeing these small aircraft whizzing through cities, towns, and countryside- wherever the tracks lead.
With the FAA allowance, the BNSF aircraft cannot operate within 3 miles of an airport.  That would come into effect west of Springfield where the railroad comes near Springfield-Branson National Airport.  The FAA also stipulates the railroad's aircraft must be lighter than 55 pounds, and cannot fly higher than 500 feet.
BNSF tells KY3 News the remote-controlled craft will not replace track inspections performed by humans.
http://www.ky3.com/news/local/drone-training/21048998_31976224