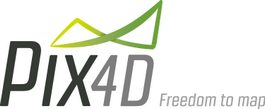 Pix4D, the leading provider of UAV image-processing software, is establishing an office in the United States in order to both better serve the U.S. market and to develop a strong network of partnerships in a variety of sectors. The office is located in downtown San Francisco, close to a vibrant start-up community of UAV developers, large company headquarters, and several key industries.
"After doing numerous conferences and trade shows in the U.S. over the last two years, we saw a big potential there for the expanding market of UAV technology," said Pix4D CEO, Christoph Strecha. "Opening an office in the U.S. enables us to be even closer to those who can benefit from our technology and to collaborate locally with partners and customers."
Antoine Martin is managing the office, bringing with him seven years' experience in the UAS industry and many years' experience in business development, sales, and strategy. The U.S. office works closely with value-added resellers, UAV and camera manufacturers, enterprise integrators in UAV and imaging technology, and current clients.
Pix4D's U.S. branch is looking for talent with a geospatial background and ability to work in a fast-pace setting, as it continues to develop relationships, set up workshops and establish a U.S. presence for media and industry events. Both Martin and Strecha will represent Pix4D and present a keynote speech later this month at the International LiDAR Mapping Forum 2015 (ILMF) in Denver.
One Market St, Spear Tower
36th Floor
San Francisco, California 94105