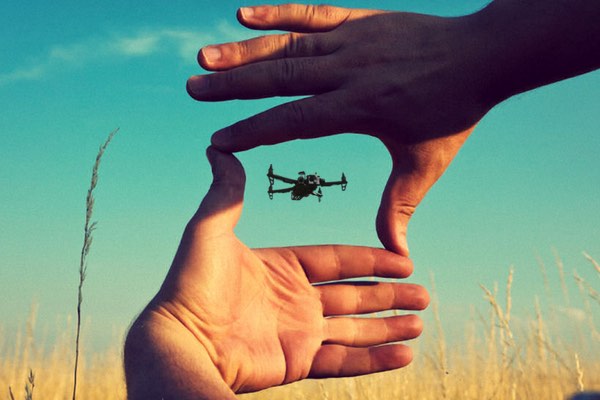 YouTube is full of videos of drones crashing or running off course, and the Federal Aviation Administration has banned commercial drones in the U.S. while it figures out how to regulate them. Yet interest in the flying machines remains high.
Skydio Inc. is the latest drone technology startup to emerge, raising $3 million for software that its co-founders say should be able to keep flying drones on track. The seed funding is led by Andreessen Horowitz, with Accel Partners also participating in the round.
The company was founded last year by three graduates of the Massachusetts Institute of Technology—Adam Bry, who has a masters degree in Aero/Astro engineering; Abe Bachrach, who has a Ph.D. with a focus on applying machine learning and computer vision to autonomous vehicles; and Matt Donahoe, who has a masters from the MIT Media Lab.
Mr. Bry and Dr. Bachrach also co-founded Google GOOGL -0.23%X's Project Wing, a system that Google is developing to use drones to deliver goods. Skydio started out in Dr. Bachrach's dad's basement and has since relocated to Atherton, Calif.
Mr. Bry, who is chief executive, said Skydio is tackling the hard problem of developing algorithms and software that are able to extract 3-D structure from a 2-D image, allowing a drone to navigate and avoid obstacles.
"It's easy for humans, but hard for computers," he said. "We're trying to build the visual cortex for drones, for seeing and understanding."
Skydio isn't the only company working on making drones easier to control. In December, The Wall Street Journal reviewed some other efforts.
But Skydio's co-founders say they believe their company has the best technical approach, along with patient investors who are willing to give them the time to figure it out.
Using lightweight sensors helps too, Mr. Bry said. "You can use heavier things like lasers and radar, but the size and weight of the system determines safety."
Skydio is working with partners, although it won't name them. The company aims to release software over the next 12 months, although no date has been set. Although the software is designed to work on anything that flies, the computer and camera on vehicles will be tuned to take advantage of Skydio's algorithms, he said.
In a demonstration for journalists, Skydio was able to point an iPhone at a drone and control it, commanding it to take off, fly and hover without running into anything. (More videos of Skydio's drones are here.)
Skydio is Andreessen Horowitz's second investment in drone technology. The first company, Airware, also founded by a graduate of MIT, has raised more than $40 million from investors including GE Ventures.
Andreessen Horowitz General Partner Chris Dixon has written a blog post calling Airware and Skydio complementary, according to a spokeswoman, with Airware developing a drone operating system and Skydio providing a critical application on top of that operating system.
http://blogs.wsj.com/venturecapital/2015/01/15/skydio-lands-3-million-to-keep-drones-from-crashing/