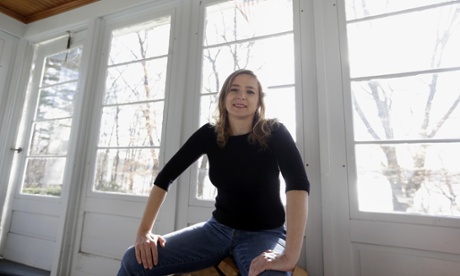 Associated Press
The future of drones is not being figured out in a fancy building. There's no giant aerospace or defense company here in Danvers, north of Boston. Just small teams of computer scientists and mechanical engineers working in spaces called "The Playpen", "The Den" and "The Department of Failed Good Intentions".
The bland brick office building – at the intersection of Industrial Drive and Electronics Avenue – houses a team at CyPhy working on tethered machines that can fly nonstop for days, and pocket-sized drones for search-and-rescue missions.
In many ways, the nascent drone industry looks a lot like the personal computer industry did in its infancy. The money to fuel development is coming largely from entrepreneurs' own checkbooks.
"They get just enough money to make a prototype, get it out the door and get a couple of clients," says Maryanna Saenko, an analyst with the science and technology consulting firm Lux Research.
When the Federal Aviation Administration announces rules opening US airspace to some commercial drones, more investors are expected to get on board. But until then, many venture capitalists say, drones remain too risky and too expensive to bet on.
CyPhy Works is one of the few manufacturers to attract deep pockets. It raised $10m in venture capital, probably because founder Helen Greiner has a proven track record with robotics.
She was one of the co-founders of iRobot, the company behind the meme-friendly Roomba vacuuming robot as well as military robots that helped US troops in Iraq and Afghanistan remotely detonate bombs.
Even with that money, CyPhy – pronounced "sci-fi" – is still a small company that often uses Greiner's house for staff barbecues and meetings over pizza.
http://www.theguardian.com/world/2015/jan/08/helen-greiner-roomba-co-inventor-drone-industry