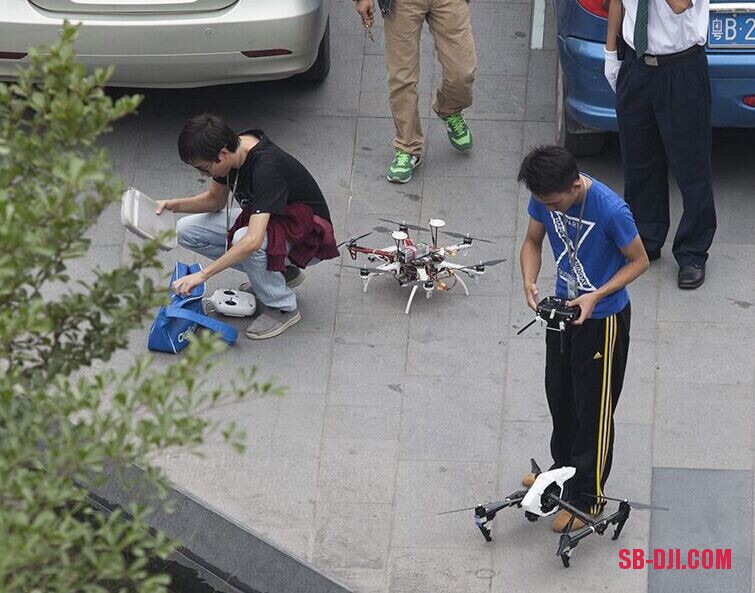 Images are just beginning to pop up on the interweb. The new DJI Inspire 1, perhaps the most anticipated quadcopter of the year looks much more business like. Shedding the toy image and off to work.
Yesterday we had the patent and teaser video, today the web has provided!
Looks like in this configuration the gear and props will be in shot so it must all lift up in flight to improve the sensors field of view. Rumour has it the platform will carry a 4k camera and that a + version with a gimbal is already on the cards.
The hex behind the Inspire 1 seems to have duel GPS a feature found on the Parrot Bebop and Pixhawk autopilot.
Why I wonder are there two antennas seemingly of different lengths on the controller?
I also wonder if DJI have addressed the 5.8 control link/ 2.4 video issue which has caused the DJI Phantom 2 Vision (P2V), Phantom 2 Vision Plus (P2V+) and DJI Phantom FC40 troubles in the UK.