The deployment of commercial drones is growing massively in many markets including logistics, inspections, precision farming, security and mining. If you want to automate completely the flight missions, you also need to automate the charging of the flight battery. That's what Skysense provides: The Skysense Charging Pad is a remote-controlled charger for drones that fixes the last mile of drones automation by allowing you to manage flights remotely and deploy fully autonomous missions.
New study shows that the market for commercial uses of unmanned aerial vehicles (UAVs), or drones, will grow to $1.7 billion in 2025, driven by a broad range of applications led by agriculture. However, regulation remains the single biggest hurdle for commercial adoption.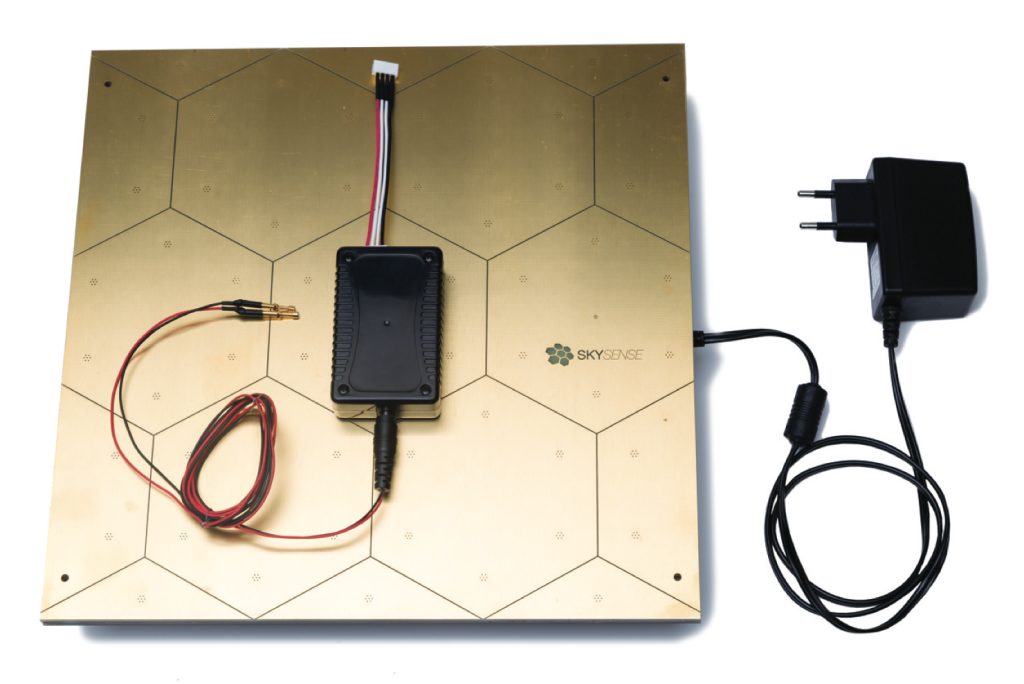 Although Drones-as-a-service (DaaS) companies are providing most of the components for a testdeployment, there wasn't yet an affordable and viable solution for remote-charging the flight batteries. DroneDeploy and others can now benefit from the Skysense charging technology. Michele Dallachiesa, CTO, claims that the gold-plated landing area provides top quality contacts between your drone and the charging pad. Available in different dimensions, can be used with a broad spectrum of drones from the DJI Phantom to the Aibotix X6 passing by the 3DR Iris+.
Partnership agreements are in place with DroneDeploy, Aibotix Italia andAiDrones to enable fully autonomous, persistent deployments of commercial drones. More companies expected to join in the next weeks.
Skysense makes a couple of things super-easy:
» Remotely operated: You don't need an operator out in the field anymore.
» Effortless setup: Install the on-board charger plugin and your drone is set free!
» Fast charging: Based on direct contacts, as fast as your regular charger.
Andrea Puiatti, CEO Skysense: "We are working with DroneDeploy, Infinium Robotics, NASA and major players eager to deploy drones at scale. But with our technology, even individuals can now have fixed drone-installations anywhere in their garden, field or facility, ready to take off anytime."
What people say about Skysense:
» Stefano Gennenzi, CEO Aibotix Italia: "For us is a fundamental product to widen the use of drones in the security and monitoring markets."
» Mike Winn, CEO DroneDeploy: "Skysense's autonomous charging pads are an important technology, enabling fully autonomous drone operations. They will have wide application: in the future in services like Amazon Prima Air, and in the near term servicing DroneDeploy customers in persistent farm, construction and mine surveying."
The Skysense Charging Pad is a rugged solution that can be installed in both indoor and outdoor environments. Skysense is also designing cutting edge Add-Ons such as the Droneport, a remote-controlled enclosure that handles extreme and adverse weather conditions. Remote deployment and fully autonomous flight missions are coming sooner than we think.