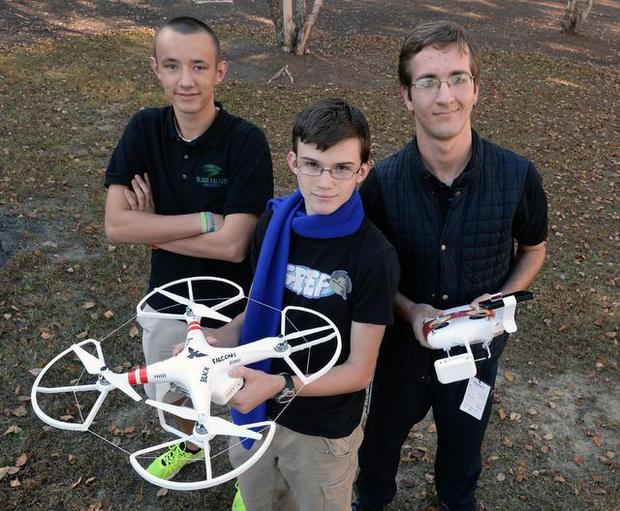 BY TIM STEVENS
There will be no drone flying overhead Friday night at Green Hope High's football game against Panther Creek.
The Federal Aviation Administration sent a letter to the school this week after reading about the school's use of a drone to livestream a game earlier this year.
"They didn't say we had violated any regulation, but said they had questions," said Colin Fegeley, the Green Hope athletic director.
Fegeley said Wake County Schools and the N.C. Department of Public Instruction also had been contacted and both contacted Green Hope on Thursday.
Fegeley learned later in the day that the drone had been grounded.
"The drone program has been discontinued because of safety concerns," said Lisa Luten, a spokesperson for Wake County Schools.
Fegeley said the school had thoroughly investigated FAA regulations before allowing the school's Air Force Association cyber security club, known as the Black Falcons, to fly the drone at the game.
FAA offices in Greensboro and Washington, D.C., could not be reached Thursday afternoon.
The Black Falcons borrowed a drone for Green Hope's game against Middle Creek on Oct. 3, but had raised funds and purchased a $1,600 drone that was dubbed the Grace Murray Hopper in honor of the late U.S. rear admiral and computer scientist.
Christopher Gaw, the Green Hope teacher who is the club's sponsor, tweeted, "Anybody wanna buy a slightly used drone? Cheap."
Read more here: http://www.newsobserver.com/2014/11/07/4301379_green-hope-highs-drone-program.html?sp=%2F99%2F103%2F&rh=1#storylink=cpy