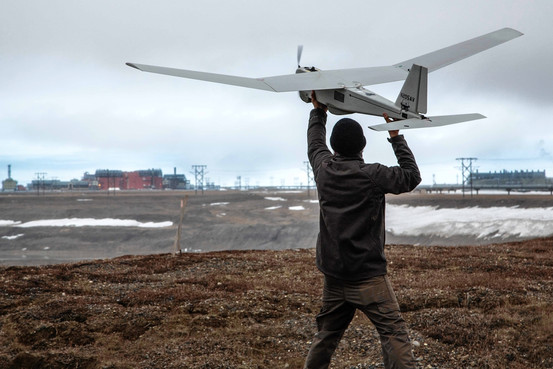 Altavian Inc. has been awarded a $4 million contract in partnership with Lockheed Martin [NYSE:LMT] to
provide gimbal sensor payloads for the Army's RQ-20 Puma small unmanned aircraft system (UAS). The
payloads provide intelligence and situational awareness to the warfighter using real-time infrared and
visible-spectrum video with laser illumination capabilities. The sensor package is powered by the Lockheed Martin Procerus Technologies' Perceptor gimbaled imaging sensor, which provides advanced stabilization and target tracking features to improve image quality and sharpness.
"Altavian is committed to supporting the warfighter and providing value to our Government customer," said John Perry, CEO of Altavian, "This partnership brought together Altavian's agile technology development approach and small business efficiency with Lockheed Martin's extensive experience and engineering leadership. It has been a resounding success in developing a product that will equip our warfighters with the best technology available to help keep them out of harm's way."
The jointly developed Altavian and Lockheed Martin Puma Perceptor payload has successfully completed
Army product verification testing. Having completed these demanding tests, the payload is now available to all branches of the military and Special Forces that require improved imaging capabilities on their RQ-20 Puma UAS.
About Altavian
Altavian manufactures small unmanned aircraft systems designed for high quality geospatial data collection while providing exceptional services and support. Altavian is a small business Prime contractor on the $248M IDIQ with the Army's SUAS Program Office. Altavian's Nova™ family of small unmanned aircraft systems is designed and manufactured at its headquarters in Gainesville, FL and its aircraft are currently in operation with the Army Corp of Engineers as well as other public entities around the country. Altavian is a Sustaining Member of the American Society for Photogrammetry and Remote Sensing (ASPRS), a member of the Management Association for Private Photogrammetric Surveyors (MAPPS) and the Association for Unmanned Vehicle Systems International (AUVSI). Learn more at altavian.com.