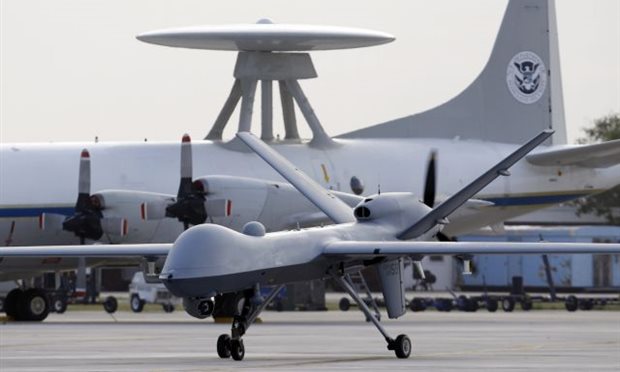 According to exclusive information made available to To Vima, the USA has asked the Greek government for the permission to place a number of UAV drones on Crete for a period of six to twelve months.
The information suggests that talks on the critical matter began in January, with the American side pressuring the Greek government to transfer the drones by early June – no agreement has been reached. The drones are part of the American strategy in tackling the rising terrorism in the Middle East and surrounding areas.
While the Greek government has had a close relationship with the USA, Prime MinisterAntonis Samaras, the government Vice President Evangelos Venizelos and the Minister of National Defense Dimitris Avramopoulos have been hesitant to come to an agreement.
Aside from their fear of Greece potentially becoming a target for extremist groups, the government is keen to negotiate what it will receive in return. Military cycles have suggested that Greece is interested in receiving technical assistance, or may even receive surplus UAVs in order tackle illegal immigration.
http://www.tovima.gr/en/article/?aid=619034&wordsinarticle=drones