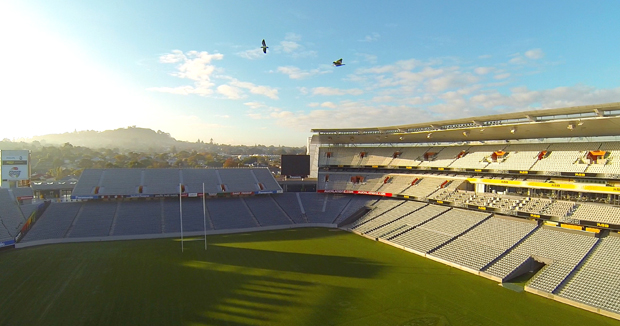 Dizzying aerial shots of wide, sweeping landscapes used to be the exclusive domain of big-budget film productions with a helicopter, but not any more.
The rise of Remotely Piloted Aircraft Systems — "drone" is something of a dirty word in aviation circles — means it is now possible for small operators to capture soaring images suitable for use in the Lord of the Rings.
RPAS are causing a headache for the Civil Aviation Authority (CAA), which is working to adapt its regulations to the rapidly changing technology.
Earlier this month it received Cabinet approval to create a new set of rules for the aircraft, which are currently governed by the same regulations that apply to model planes.
CAA general manager of general aviation Steve Moore says this is inadequate for RPAS because operators generally want to fly in areas out of bounds for hobby model aircraft users.
"The current rules … were designed to separate model aircraft from the public and other aviation users.
"That doesn't always work when it comes to a commercial operator doing things like photography or survey work."
The CAA is working with New Zealand's small RPAS industry to draft a new set of rules, which could bring in a licensing regime.
"We're talking things like pilot training … and also the airworthiness of the aircraft — is it a reliable platform? Is the blade going to come off and hit whatever is in its path?
"There's a whole bunch of considerations."
The CAA is aware of several breaches of aviation rules by RPAS operators, including a man who flew his quadcopter in the flight path of Wellington Airport, and someone who used a drone to film a Chiefs and Hurricanes game at Waikato Stadium.
"A lot of these people aren't traditional aviation users so they have got no idea of civil aviation rules," Moore says.
The CAA is also having to anticipate technological changes before they happen, and the possibilities with these mini aircraft are vast.
"I am sure that in the future we will see full-sized aircraft doing, for example, freight runs up and down the country. It's all pretty exciting stuff because there are huge opportunities from a commercial perspective — they could even do commercial flight," he says.
http://www.nzherald.co.nz/technology/news/article.cfm?c_id=5&objectid=11299757