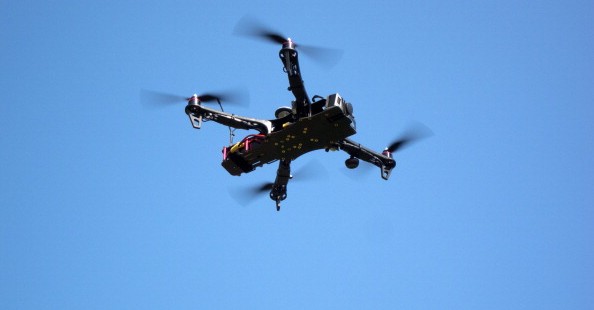 By Cheryl K. Chumley
COLUMBIA, S.C. – A drone carrying cellphones, marijuana and other contraband into a U.S. maximum-security prison never made it inside the razor wire fence, and authorities said Wednesday they are looking for one of two people accused of trying to sneak it in.
The search has been ongoing since April 21, when officials found a small, crashed drone in bushes outside the walls of Lee Correctional Institution in South Carolina, according to Corrections Department spokeswoman Stephanie Givens.
At the site, Givens said officers also found materials that inmates aren't supposed to have, including the phones, tobacco products, marijuana and synthetic marijuana. One person has been arrested.
Givens said officials aren't sure exactly where the drone would have gone if it made it over the wall. According to Givens, this is the first time officials know of a drone being used to smuggle banned items into a South Carolina prison. Last fall, four people in Georgia were accused of using a remote-controlled drone to fly tobacco and cellphones into a state prison there.
In the South Carolina case, one person has been charged with drug possession and trying to give contraband materials to inmates. Court records listed no attorney for 28-year-old Brenton Lee Doyle.
Authorities are seeking a second man seen on convenience store surveillance images buying some of the products later found with the crashed drone, Givens said.